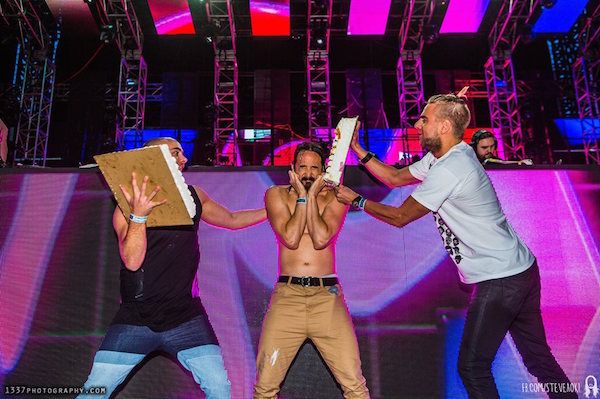 Stereosonic has become one of the premier music festivals in the world as of late, but has easily become the go-to-event in Australia when it comes to top EDM talent. The Sydney edition, which took place this past weekend, featured a first class lineup with the likes of Skrillex and Alesso topping the bill, playing alongside numerous other DJ's including Dim Mak leader Steve Aoki.
Jarrad Seng, in wake of the numerous cat-calling videos that have surfaced around the world, took the hilarious opportunity to be the "Steve Aoki" look-alike the crowd totally needed. Throughout the three hour escapade, which is cut down into a three minute video, Seng is seen cruising the festival grounds poising for selfies, raging in the crowd, and even singing happy birthday to "himself" while Steve Aoki plays live on stage.
This hilarious video is a must watch and goes to show you, don't always judge a book by its cover, it could be Steve Aoki's doppelgänger!