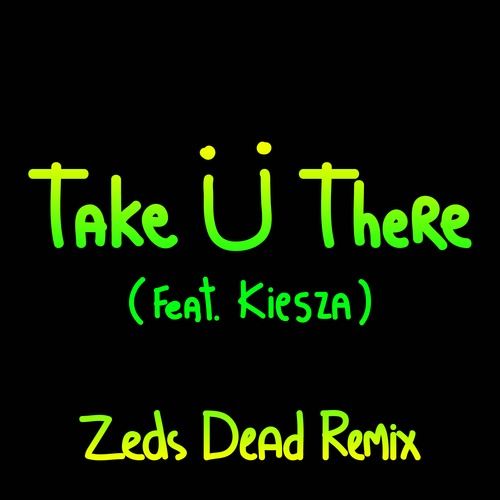 Take Ü There (feat. Kiesza) (Zeds Dead Remix)
Jack Ü's made an early assertion that they're a powerhouse duo that's going to be raising the bar and blowing minds it's their future releases. Of course, what more could you expect from Skrillex and Diplo, two of the music industry's leading innovators and most ambitious productions. Their first official single, 'Take Ü There', has made its rounds about the interwebs on a wave of praise and excitement. Zeds Dead got their creative hands on the tune, and must've decided there was so untapped well of potential here because they've taken this 'Take Ü There' remix to a whole 'nother level.
Zeds Dead doesn't really drop this remix into a genre. No, instead they've basically taken the big restrictive book of genres and blown a hole through it with this. Beautiful elements of airily layered vocalizing, organ builds, and big sounds waft you into a dreamlike state, but only for a brief moment as you're quickly cast down into a cyclone of bone crushing bass thumps and hair-raising synths chords. There's hints of so many genres in here, and it all blends together so well. Don't take these simple understated words for it though, listen to it and let the music truly take you there.
Take Ü There (feat. Kiesza) (Zeds Dead Remix) | Stream | iTunes