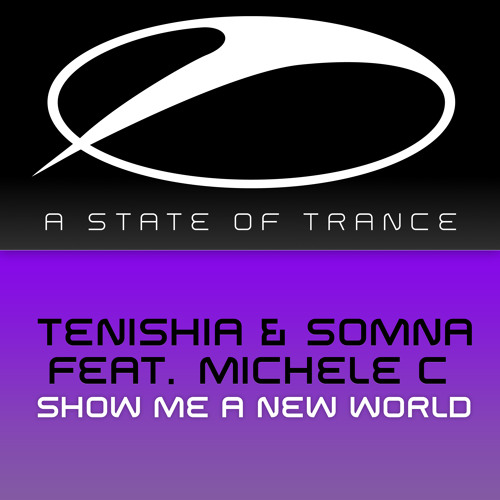 Tenishia & Somna feat. Michele C – Show Me A New World
The timeless Maltese trance duo, Tenishia, has teamed up with a rising star in Canada's trance arena, Benjamin Leung (aka Somna), for their latest release on A State Of Trance Recordings: 'Show Me A New World'. The release has already garnered support from a slew of Podcast spins from the likes of Bobina, Cosmic Gate, Alex M.O.R.P.H., Ruben de Ronde, Giusseppe Ottaviani, and the ASOT head cheese himself Armin.
The release package features 2 mixes of the track, the slightly-less-BPM club edit, and Tenishia's typically trancier tinge in their take. The club mix features a beautifully gradual orchestral climb, led by Michele C's crystalline lyrical delivery. The vocals are built up with a clear combination of Somna's powerfully punchy synth stabs and Tenishia's atmospheric melodic vibes, which culminate in a levitation of the mind, body and soul at its peaks. Tenishia's remix hits the listener a little bit harder, with a significant bass line (and attitude) increase, creating an arguably more "club" feel than the other edit. The same bases apply as to the clear combination of initial styles between both contributing producers as in the club edit, but the atmosphere is clearly expanded in this mix, and ultimately coalesces into a  flurry of feet-shuffling and mind-scrambling bliss. The 'buy' link below leads to both versions of the release, so you can preview them and check which one ya like best!
Tenishia & Somna feat. Michele C – Show Me A New World (Tenishia Remix) | Buy