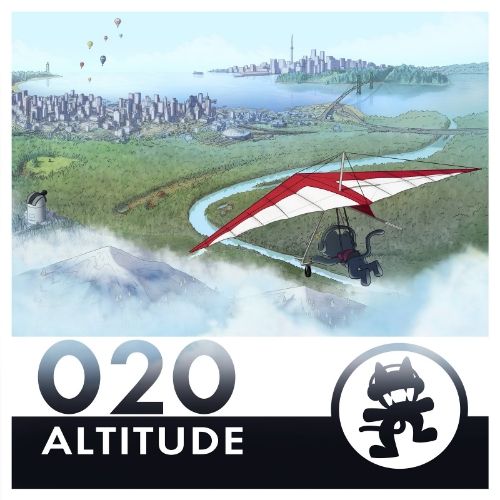 Monstercat is without a doubt one of the most diverse record labels in EDM. Whether you're into Drum and Bass, Electro, Trance, or any fusion in between, any EDM fan can find a something across their spectrum of releases. Their latest album release, titled '020 – Altitude" Release', comes as a showcase of the latest talent that the label has to offer.
These compilations can be slightly overwhelming when first diving into them, seeing handfuls of artists names and track titled whom you may never have heard of, on top of the cornucopia of genres. Monstercat's 020 – Altitude features an uploaded 24 tracks, which you can stream here, or an additional six tracks that will be available soon. But we at EDMtunes have sifted through the long list of immaculate productions featured on the showcase, and chosen our favorite. Even if some of the tracks may not be your exact style of dance music, all of the artists have earned their spot through unique sound designs, euphoric musicality, or utter bass brutality. So sit back and scroll through our top five tracks…
1) Pegboard Nerds – Here It Comes (Snavs & Toby Green Remix):
This track works its way into our hearts through its uniquely devastating bass design and through its chip and energetic vocal samples. It possess all the swagger that a chart topping trap tune would have, while still possessing the intense and raw low-end energy of modern dubstep. This track is a must have for any bass head playlist.
2) Au5 – Crossroad (feat. Danyka Nadeau):
Au5's talent at glitch heavy euphoria comes out in full force with this release. Not only does his melodic prowess shine through these epic chord progressions, but the stops, stutters, and blips add the energy that one would expect from a hard hitting electro tune. We love any Au5 track that graces our ear drums, and this is no exceptions.
3) Laszlo – Messiah:
While this track may not be as minimal as its tags suggest, its pulsing baselines and intricate synth lines make this tight and compact production as club ready as can be. Its structure lends itself to all the expectations of a trance tune, but these expectations are turned on its head by its explosive grooves and radioactive 8-bit blips. House heads and trance kids alike can find morsels and ear candies littered throughout this explosive single.
4) Rameses B – We Love:
Its no wonder this track made the list. Rameses B breaths new life into the power of what drum and bass is and what it can do. His unique use of atmosphere inhales itself across the uptempo breaks while the ambient dreamscapes exhale behind his trance-like soundscapes. Through and through, his vocal chops and snippets create a nostalgic vibe that takes you on a reminiscent journey throughout every one of his tracks.
5) Nitro Fun – Safe & Sound (feat. Danyka Nadeau):
This track is just pure sonic fun, and is no wonder why this 4:05 minute snippet of enjoyment landed itself on this already incredible compilation. Massive uplifting leads and enchanting harmonies are all your ears need, and the slamming drum rhythms make it perfect for any dance setting.