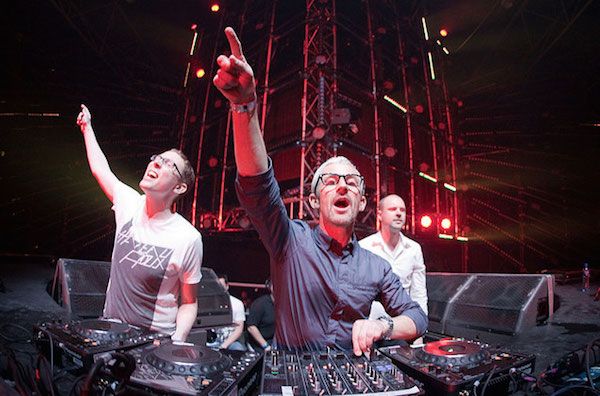 The world of gambling has always been an interesting place, with options to wager on things like sports to some more outlandish options like the over/under on the Super Bowl's national anthem. But with the New Year swiftly approaching and a whole host of New Years Eve events set to take place around the globe, a new betting option has surfaced in the form of Above & Beyonds New Years Eve Set.
Heading down under, the legendary trio is set to take over the Hordern Pavillon in Sydney, Australia, for what is destined to be one memorable night. Above & Beyond will be given the tough choice of selecting one specific track that they will be playing once the clock strikes midnight on December 31st.
With the early line favoring their newest hit single, 'Blue Sky Action', followed by 'Sun and Moon', this awesome betting line is clearly open for business. If you wanted to bet one  song they would play while the balls drops, which track would you pick? Place your bets HERE.