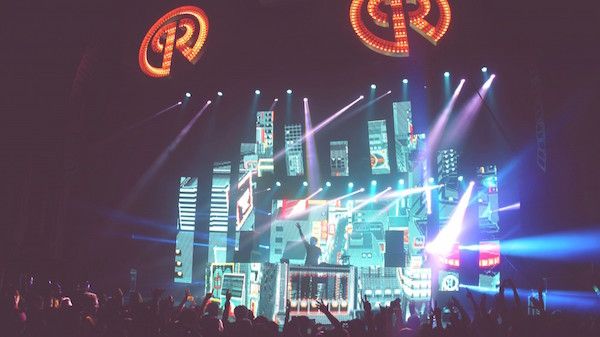 As the year of 2014 prepares to takes it's final bow, Google continues its beautiful tradition of wrapping up the past twelve months by shedding light on what we have been typing into that magic search bar. Every year at this time, Google gives us a minute to see the exploding trends that have transpired over the course of the year, and more importantly reflect on said happenings, as we ink 2014 into the history books. While it was an extremely eventful year in global politics, sports, civil rights and more, it was also a big year for the electronic dance music industry, and having Porter Robinson's smash hit single 'Divinity' featured in this year's edition of 'Year In Search' recap film, was definitely the proverbial cherry on top. Having Divinity's glitchy, yet soothing instrumentals serve as the backdrop for such a monumental annual tradition, it was not only the culmination of hard work  for Porter's camp, but the tunes also allowed for a heartwarming experience for all.
As Porter is slated to wrap up his immense year at SnowGlobe 2014 and Insomniac's NYE Countdown, there is no doubting that he has done it all these past twelve months. Between the release of his electrifying full-length album 'Worlds', topping numerous music charts around the world with his unique collection of tracks, and recently wrapping up his first-ever live tour where he blew the minds of over 100,000 fans with a surreal visual experience and unforgettable fantasy soundscapes, it is safe to say it has been a year to remember for Porter Robinson.
If you haven't checked it out already, drop what you are doing and take a second to reflect on the year with Google's 'Year in Search' recap video. Unless you spent 2014 under a rock this video will certainly send chills down your back.