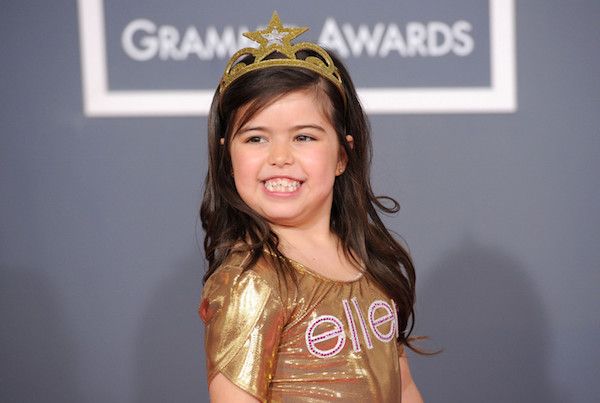 If you are familiar with the world of Youtube, the names Sophia Grace & Rosie may sound familiar. Circa 2011, their cover of Nicki Minaj's Super Bass went viral. Hitting well over 46 million views on youtube and landing them a spot on The Ellen DeGeneres Show, plus a whole host of other random deals, the then 7 or 8 year old girls were evidently destined for stardom.
Well with 2014 in the books and 2015 finally here, the pint-sized 11 year old English pop star (Sophia Grace) is back with her newest single 'Best Friends'. Combining a whole host of different musical arrangements, this pretween breaks it down to a beat that faintly resembles the ideas of an Annie Mac produced beat combined with a possible Bobby Shmurda instrumental (obviously pre-arrest, too soon?).
This video can be taken in a whole host of different ways, but in two days this video has garnered close to 200,000 views and counting, and by the looks of things, this 11 year old is definitely looking to give Nicki Minaj or Ariana Grande a run for their money. Check the video below and let us know what you think. Is this video good or just plain creepy, you decide.