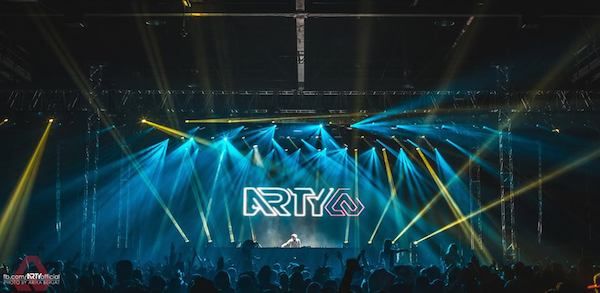 Progressive house's hottest Russian export,
Arty
, has a natural gift of stirring up excitement around every release he announces. In 2014, he remixed Porter Robinson, OneRepublic, and London Grammar as well as unleashing his main stage monster, "Up All Night." Arty's heart-wrenching melodies have captivated millions and his musical prowess can be recognized in every detail of his production.
With dance music being so young, every artist has a background in other musical genres that motivated them to pursue their career. Arty has indicated in multiple interview that indie-electronic band M83 and global sensation Coldplay played integral roles in his musical creativity. We were thrilled here at EDMTunes to briefly catch up with Arty and discover the musicians and bands that can be credited for his musical inspirations. From Queen to the Gorillaz to Muse, Arty's favorite tracks outside of dance music trace back to early rock n roll and more recent alternative rock. Check out the list below to see where Arty found his artistic influence.
1. Coldplay – Clocks

2. Foo Fighters – The Pretender

3. M83 – Reunion

4. The Killers – When You Were Young

5. Muse – Bliss

6. Gorillaz – DARE

7. Linkin Park – Session

8. Queen – Who Wants To Live Forever

9. Blur – Song 2

10. Massive Attack – Tear Drop