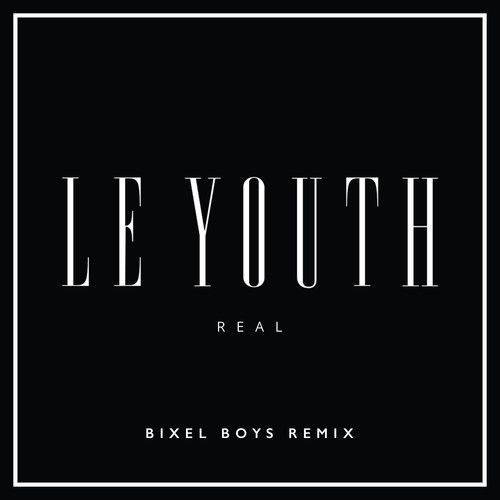 Le Youth – Real (Bixel Boys Remix)
Bixel Boys, the duo from LA, had quite the year in 2014. They successfully drilled the music side of the business; releasing a slew of originals and remixes along with a few quality mixtapes while launching their #FREELIFE clothing line in which amongst other powerhouses, Martin Garrix, Diplo and Skrillex were caught wearing the flashy jerseys.
The original 'REAL', an indie dance thriller with some truly addictive lyrics is given the heavy remix treatment. Unaltering the samples used from Brandy's "I Wanna Be Down", a club track has been born. Entering with an extreme presence is the kick drum and engaging inaudible vowel hooks followed up with an on the cusp deep house/electro melodic breakdown. With this being their first offering of 2015 and their track record dating back to 2013 being any indication on their future success, their tour schedule starting off the 2015 calendar will smash any doubters. You can catch them at Coachella, CRSSD, WMC or on tour with Dada Life for starters.