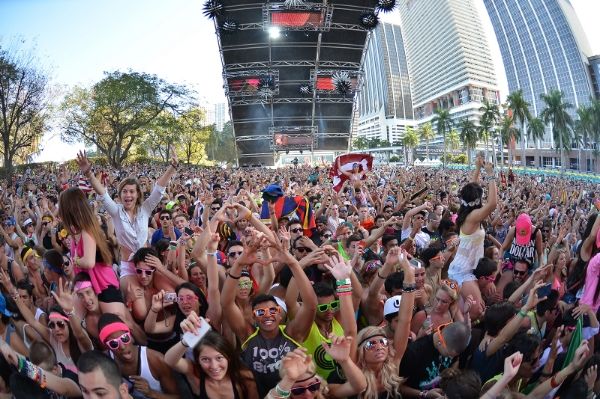 Let us simply be honest. We all have fallen victim to the enticing feelings a music festival trailer will evoke at a given point in time. If you are not attending Coachella this year don't pretend that you are not slightly envious of the lineup because I know I am, #guilty. Now despite the gorgeous sunshine, stacked lineup, and the beautiful girls who willingly bare it all (my apologies, girls in pasties who almost bare it all) CollegeHumor has provided us with an accurate depiction of the authentic occurrences that take place during a music festival. The plainspoken spoiler alert? It's not all it's cracked up to be.
Allow me to set the mood. The artist jumps, set in a slow motion frame conveniently returning to the ground as the confetti and CO2 cannons erupt in hyper lapse. The camera will then cut to a shot of the crowd, zooming in on a girl in perfect hygiene wearing sunglasses who holds her bottled water, appearing entirely consumed by the ambiance of the festival. Sounds pretty formulaic, am I right? However what festivals fail to disclose is that the free water stations heavily advertised are so congested you're better off buying that bottled water in the inferno heat, "eight dollars for a bottle of water? That's right, because you're our prisoner!" If you have as much (or as little) patience as myself, you have begrudgingly purchased at least one bottle of water throughout your festival experiences.
Not to mention the idiots every crowd has that would rather mosh than respect anyones personal space and the fights that ensue as a result. But you don't see that in the trailer. Why? Because EDM festivals are nothing but all PLUR all the time! *eyeroll*
The video is a great laugh at the realities of attending a festival. We at EDMTunes do not condemn festivals nor do we discourage their attendees. After all, we all love and crave festival season. That being said, check out the video provided by CollegeHumor's Facebook page below to grasp an honest perception of a festival before forking out the cash. It's worth the LOL.