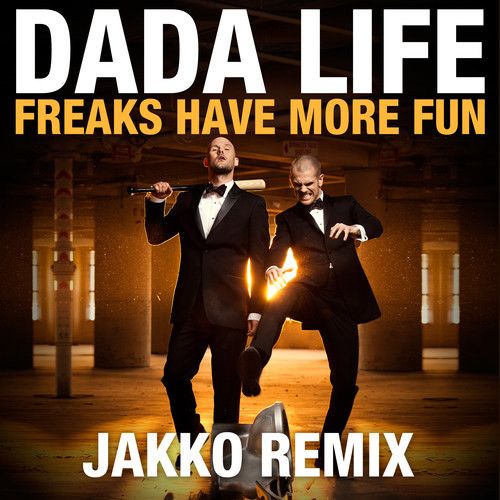 Dada Life – Freaks Have More Fun (Jakko Remix)
Promoted by Dada Life themselves, Jakko shares his exciting melodic rendition of 'Freaks Have More Fun' with the world. This young cat from Brazil, who is only 18 years of age, has been making a name for himself in the past year by creating well-received remixes of popular acts like Kiesza and Coldplay. With tracks signed to Big Beat/Atlantic, Ultra, Protocol & Enhanced, Jakko proves he has some serious talent and a drive to break into the world of dance music.
With heavy percussive toms and a tantalizing arpeggio, Jakko begins this remix with a bang. An epic saw riser quickly takes shape, building up to the breakdown while thrilling vocals remind you that 'freaks have more fun'. As the breakdown starts, Jakko creates an interesting heartbeat kick drum effect while uplifting vocoded vocals then grab your attention. Powerful high cut chords then grow into an exciting torrent of sound, thus culminating into a massive melodic bassline. Be sure to grab your copy today and don't hesitate to drop it in your playlist!