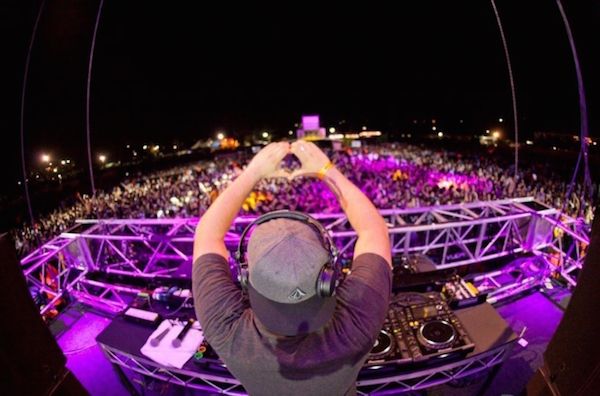 Currently, EDM is the hottest genre in the media. Originally, the genre started out in warehouses as an outlet for kids to gravitate. Now, it is a $6 billion industry that has the attention of CNN, NPR, and the Huffington post, to name a few. DJs are being paid thousands – some hundreds of thousands – of dollars to spin at the hottest clubs in the world and are treated like royalty. With money being thrown at these producers/DJs, how could one turn down this lifestyle? Well, back in May, Deorro did.
Right before the start of the summer season, Deorro – stage name of Erick Orrosquiesta – shocked fans by announcing on Twitter that he was "quitting DJing." Now, it wasn't as bad as he first made it seem to be. Orrosquiesta explained that his hiatus from DJing would not be forever and that it came down to the lifestyle that he wanted to live. He no longer wanted to be exhausted, away from his family for months at a time, unavailable to help aspiring producers, and wanted expand his PandaFunk brand.
Some people, of course, believed that this was a stupid decision. How could Deorro pass up the money, fame, and lavish lifestyle of a world traveling DJ? This bold move created a swarm of media buzz, even if Deorro didn't want it.

With any genre, the business of music plays a double-edged sword. Music needs the business aspect to survive so that artists can continue to pursue their passion as a career. At the same time, corporate America is trying to get ahead of the curve and cash-out on the next big thing. With EDM, touring is where majority of the money lies. Deorro's announcement goes against the grain. He still will make money to pursue his passion, but not at the magnitude he is now.
Deorro's hiatus will allow him to channel his attention to creating more music and spreading the music of others. That is what music is about. It's about sharing the sounds you love and helping others achieve their dreams. Deorro seems to move beyond just another talented artist. His goals and aspirations lead him on the track to being a top world-class producer and mentor the next generation of dance artists.
In case you missed it last month, here is Deorro's Boombox EP to keep you content until his first release of 2015.