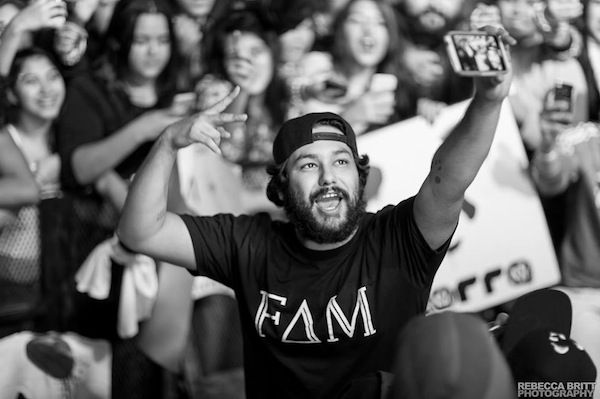 Back in May of 2014, Deorro gave his fans some devastating news. In a controversial move, Deorro announced that he was quitting DJing. While some were quick to criticize, he defended the move by saying it would give him more time to do what he loves, which is produce music. He also said that touring was keeping him away from his family, saying, "I'd rather miss DJing than my family." The move came at a surprising time for Deorro, who had a tremendous 2014 and catapulted to the #19 spot in DJ Mag's annual Top 100 DJs. Regardless, Deorro decided to dedicate himself to his family and his ever expanding label, Panda Funk.
While most will be unable to catch a Deorro set, almost 10,000 lucky fans were treated to a free performance last Friday in Texas. At the Plaza Sports Center in Rio Grande Valley, over 9,600 fans were treated to a show with the expenses covered by Deorro himself. Deorro took to Facebook to discuss the concert's tremendous success and thank his fans for the event.
9,600+ in attendance. Nothing but endless amazing vibes down in the RGV. Waves of smiles, tremendous energy and so many memories were created. Thank you for joining us for this amazing celebration, fam. We couldn't have done this without any of you.

Thank you for every single thing,

From all of us at Panda Funk.
Already known as a family man, Deorro just keeps strengthening his image as a genuinely good guy. Although he has quit touring, you can still catch him at Coachella 2015. Hopefully this will be a big year for Deorro, as he continues to grow his Panda Funk label.

Photo: Rebecca Britt Photography