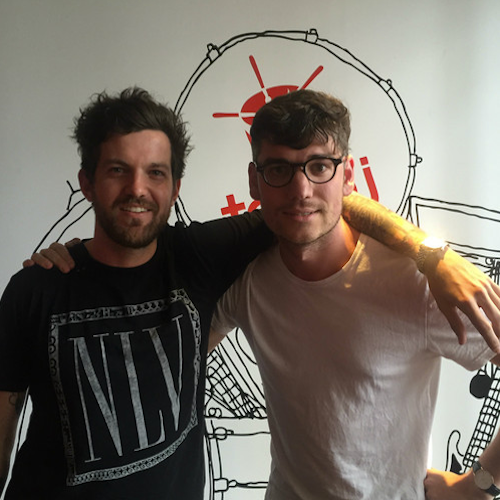 EDM's class clown may soon have his own show on MTV. Dillon Francis stopped by the Australian radio station triple j while down under to talk with Kyran Wheatley. After discussing topics such as his recent shows at Australia's Field Day and in India, his regrettable tattoos and questionable tattooing skills, the recently announced "Some Chords" remix competition and his multiple comedic personalities, Francis revealed that he'll be filming a pilot for MTV this month.
Kyran Wheatley may have asked the question about a Dillon Francis sketch show in a tongue-in-cheek manner, but he confirmed that a show is indeed in the works. Sadly, DJ Hanzel, Trevor and his other personalities will not be joining the Los Angeles producer on the show due to the fact that MTV wants to own the rights to the characters while Francis insists on keeping the rights to the characters he has previously created.  The tentative title is The Dillon Francis Show and once the pilot is filmed and completed, MTV executives will decide whether or not they want to pick it up to series.
Check out the full interview below to hear Francis drop the news to a surprised Kyran Wheatley.