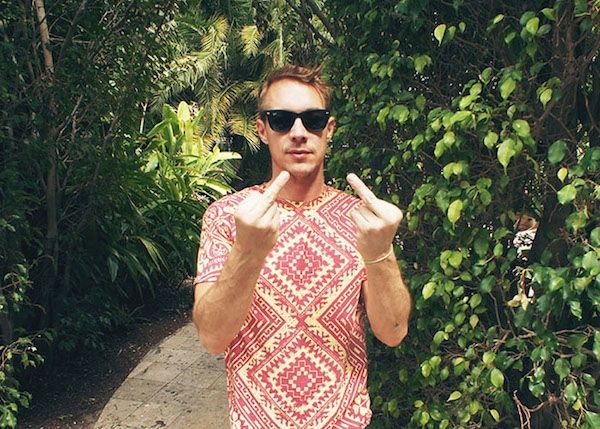 To accompany the 10 year reissue of
Florida
,
Diplo
has debuted the
F10RIDA documentary
. This 20-minute film, directed and edited by Diplo's ex-roommate and friend, Brian Korlofsky, explores the early years of Wesley Pentz's life. The NSFW documentary features narration from Diplo himself, as well as from Will Ashon of Ninja Tune Records who released
Florida
on his Big Dada label.
The documentary is assembled in what appears to be a purposefully low budge scene scape, combining old school, wayward hipster, sound bites with scrolling imagery and touch and go narration. It's an interesting 20 minutes to say the least, and is a nice juxtaposition to the heavy flash and mainstream leanings of Diplo's current career path.
Watch F10RIDA and explore the cultural history of Diplo's inaugural album with an intimate look behind Flordia's creation. The Florida reissue is out now.
H/T: Pitchfork