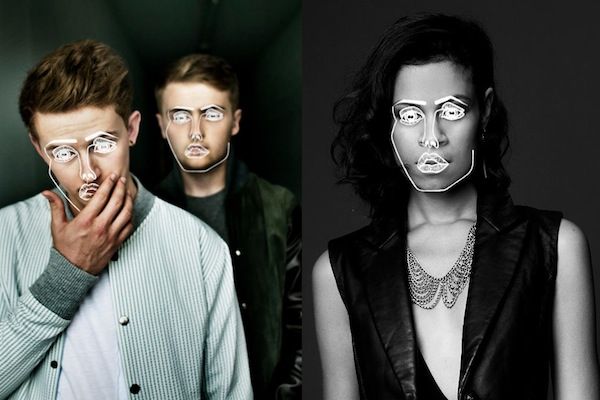 Katie Farrah Sopher, an unknown songwriter, has claimed that her lyrics were stolen by Disclosure and AlunaGeorge in some of their biggest commercial hits. She claims to have penned the lyrics to Disclosure's "Latch," "You and Me" and "White Noise," in addition to AlunaGeorge's "Attracting Flies." All four songs were released as singles and experienced significant commercial success. "White Noise" went as far as to peak at number 2 in the charts, while "Latch" and "Attracting Flies" both finished in the top 20.
Sopher claims to have written the lyrics to all four songs in a songbook that was stolen in 2009. The songs were inspired by an abusive five year relationship with her ex-boyfriend Sean Sawyers. Sopher claims that Sawyers stole the book and gave it to people in the music industry without her knowledge or consent. To compensate her for these four tremendous commercial hits, Sopher is seeking £200,000 in damages. Sawyers has completely denied all charges and issued a response:
"I am denying all the allegations…There is zero truth to the claims made against me. I never saw the book the claimant mentions [so] I could not have committed the alleged damages, theft, (and) copyright infringement."
Sopher has cited the content of the lyrics as proof of that her claims are legitimate. She highlights the domestic abuse references scattered throughout her lyrics, such as the allusion to "black and blue" marks in "White Noise." She also pointed to the entire format of "Attracting Flies," as the lyrics do appear to reference an unstable and unhealthy relationship.
Sopher's lawsuit extends an unsettling plagiarism trend in the music industry, as popular artists continue to get sued for their commercial hits. Beyonce, Jay Z and Timbaland were all recently sued over "Drunk in Love" which reached number two on the US Billboard Hot 100 chart. Classic rock legends Led Zeppelin were even sued for their 1971 hit "Stairway to Heaven," which is widely considered to be one of the greatest classic rock songs of all time. Lady Gaga was even sued over her song "Judas," which angered her to the point of retaliation. Fed up with the claims against her, Lady Gaga countersued for $1.4 million. Whether or not Sopher's claims are true remain to be seen, but we can only hope there is legitimacy whenever somebody attacks an artist's integrity.