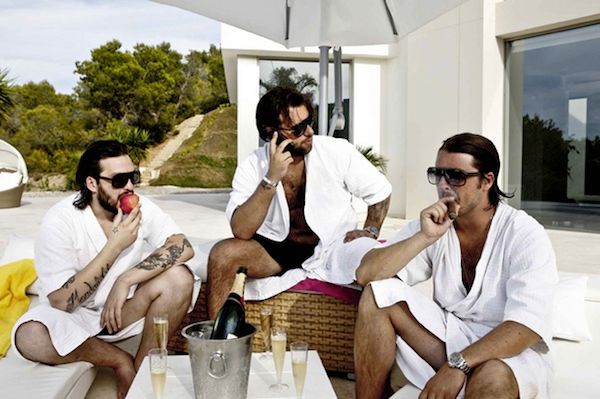 Every once in a while, a video comes along that simply amazes you. Now is one of those times. Swedish House Mafia's final release, "Don't You Worry Child", is a tune that seems like it will hang around forever. Already sporting an impressive remix catalogue, you can add a cover from the electroacoustic harp to the list of re-imaginations of this already classic song.
Coming at the hands of Lara Somogyi, this cover incorporates incredible and fresh elements of the song that can only be produced by her chosen instrument. The melody naturally comes from the harp strings, while the backing synths are provided by an assortment of foot pedals as she simultaneously pounds her hands on the harp to recreate the drums. The electroacoustic harp creates an entire new world of music that Somogyi describes as "an integration of harp, improv, and technology."
Somogyi plans on using her skills to develop a music video album to showcase what she can really do on the electroacoustic harp. She started a Kickstarter Campaign to fund the project, and reached her goal in mid-2013. It's anyone's guess how far along she is with her album, but we can only hope that more of these fantastic videos are on the way. Check out Lara's rendition of "Don't You Worry Child" below, and prepare to be amazed.