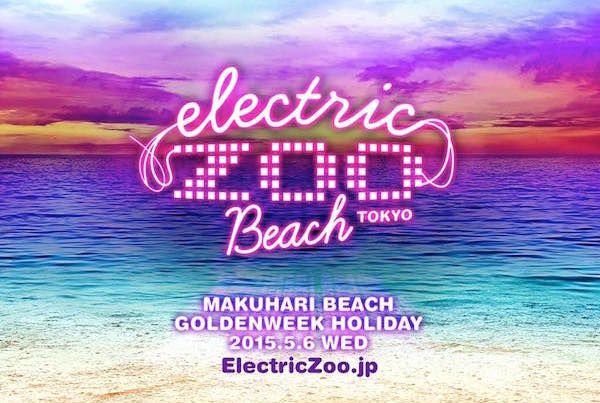 Six years ago a dream was born on a small island right off of the metropolis known as Manhattan. Attracting some of the top electronic dance music talent, Electric Zoo was born, and has thrived ever since. After six successful installments, and its seventh year set to be its best one yet, the team behind EZoo has once again decided to expand its global reach by partnering with Creativeman for Electric Zoo Tokyo.
The fest is set to take place during the Golden Week Holiday, on Wednesday May 6th. Electric Zoo Beach will not only pair together one of the best festivals in the world with one of the best cities in the world, but its setting, Makuhari Beach, will turn this event into a full fledge beach party. Though no lineup announcement has been released just yet, expect news within the upcoming weeks about headliners and sub-headliners for this inaugural event.
With Electric Zoo New York, Electric Zoo Mexico City, and now Electric Zoo Beach, where do you want to see the MadeEvents crew pop up next in 2015?