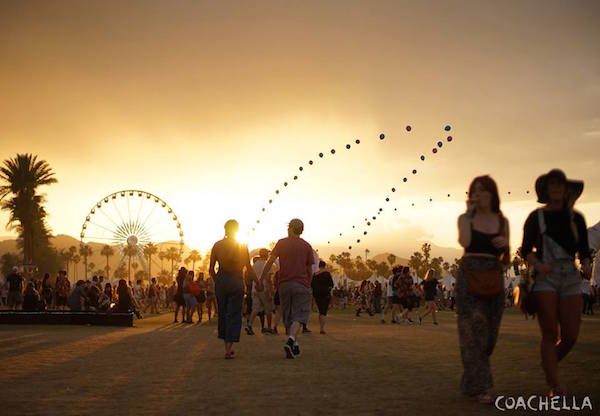 Each and every year it seems like the legendary status of Coachella continues to grow. Whether it be the immensely diverse lineup that was just dropped a few days ago (article here) or the fact that the festival will be featuring an astonishing amount of electronic dance music acts this year, the appeal of heading to Indio, California, has never been greater.
As per usual routine, the festival's official batch of regular sale tickets became available to the general public at 3 pm EST/ 12 pm PST yesterday and were reportedly entirely sold out by the time the clock struck 12:40pm PST. The announcement became officially official at 12:39pm when the Coachella facebook page made the announcement that all tickets were sold out.
With an official attendance record of 579,000 attendees and grossing a record breaking 78 million dollars in 2014, this years festival numbers are expected to exceed that of last years. To all of those who secured a ticket for this years event, god bless you, it seems as if you have and over half a million of your closest friends have too! The countdown officially begins now.
Photo: Facebook