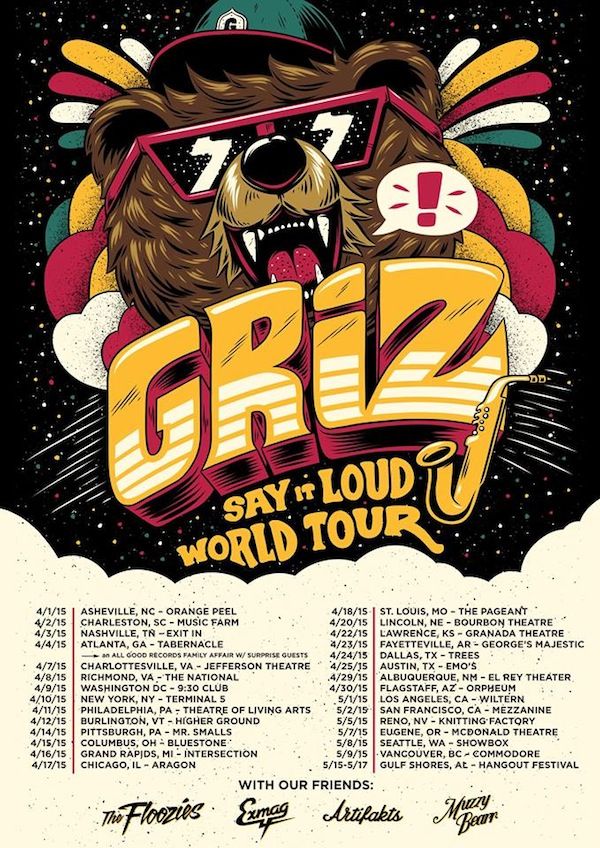 GRiZ – Stop Trippin' ft. iDA HAWK
The future funk poster child, GRiZ, is back at it with his newly released single entitled, "Stop Trippin'" with iDA HAWK. GRiZ masterfully lays down his patented blend of saxophone and bass that gives his sound its undeniably unique feel, and this time around is accompanied by soulful and sultry vocals courtesy of iDA Hawk. The full flavor of the song is characterized by the masterful balance of R&B/soul guitar riffs and brass themes, alongside dubstep kicks and bass.
The Detroit native certainly delivered the quality to follow up his last single, "A Fine Way To Die". With these two outstanding releases coming out a month a part from one another, one has to muster growing level of excitement for GRiZ's newly announced album, Say It Loud as well as his spring tour alongside acts like The Floozies, who released their very own album today entitled Do Your Thing, and Exmag.