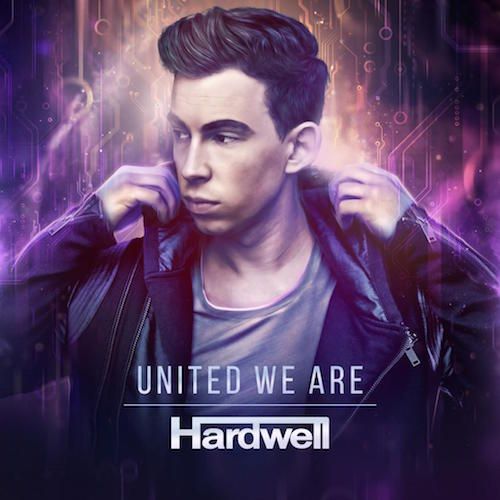 Over the past couple years, Hardwell has become a household name for aspiring electro and progressive house producers, for his influential role in the ever-evolving EDM scene. Between his esteemed Revealed Recordings imprint, electrifying live performances, and groundbreaking originals, no wonder the Dutch DJ/producer has been named DJ Mag's #1 DJ two years running. To sustain his elite status amongst his colleagues, Hardwell has been tirelessly working for the past two years on a debut album, United We Are, and it is finally here.
Hardwell's mission with United We Are is to put the love and community that dance music creates into sound form. Beginning with the symphonic, 'Eclipse', the Dutch talent takes fans on a whirlwind adventure to a soundtrack full of uplifting melodies, aggressive big room drops, and miraculous vocals all the way until the end. One of the stand out elements of the album is the amount of star-studded collaborations. From Jason Derulo, DallasK, Tiësto, Fatman Scoop, and many more, Hardwell formulated quite the team for his debut album. United We Are is full of both club heaters and festival anthems to set the perfect mood for the upcoming festival season.
Hardwell also had a couple words to say his album:
"After releasing 21 mix albums here it is, my first ever artist album – United We Are.

I have spent over a year and half of my life tirelessly working on the road and in the studio to put together the music that makes up the sound of this album.

I wanted to create something that reflects me as an artist, which showcases my abilities as a producer, whilst keeping one foot in my world as a DJ.

The story behind this album is about our scene and the unity we have as one people who share this love for electronic music."
Check out the United We Are mini-mix above and be sure to purchase a copy of the album on iTunes.