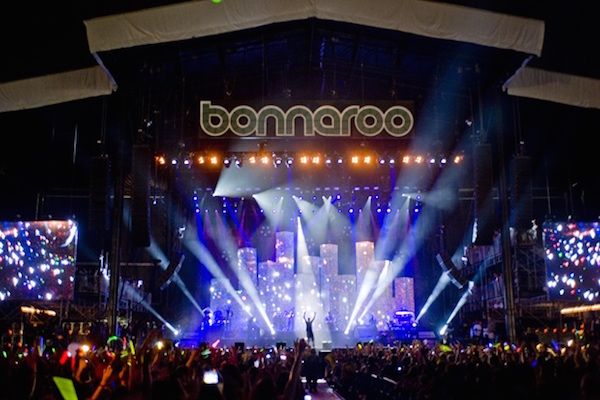 Bonnaroo Music and Arts Festival is consistently one of the Summer's most popular music festivals with its magnificent blend of diverse genres and artistic presentations and spectacles. It's safe to say that they did not need a new marketing plan for 2015 considering all of their success, but they created one anyway, and it is one of a kind.
 Called the Bonnaroo Lineup Announcement Megathon—BLAM for short—this year's lineup will be announced by the fans. BLAM will take place on January 13 from 6pm to 9pm, culminating in the full and official lineup announcement on Bonnaroo's Website. To participate in BLAM all you have to do is call 1-888-ROO-2015 in between 6pm and 9pm on the 13th. On that call you will be rewarded with the name of one artist or band that is confirmed to be performing at this year's festival. With that privileged information provided to you, you must post the name of your performer on Twitter, Instagram, or Vine with the hashtag #Bonnaroo. Bonnaroo's social media team will tweet the confirmed artists, slowly revealing the lineup to the public. At the conclusion of BLAM, the full lineup will be posted, along with a sneak peek of Skrillex's documentary Superjam.
 What a unique concept on the part of Bonnaroo's creatives. Getting the fans involved will increase the excitement and anticipation far more than a simple teaser video. The dates for this year's festival are June 11-14 in its regular location at Great Stage Park in Manchester, Tennessee. Check out the video below to make sure you are in tune with all of BLAM's terms. Brace yourselves for BLAM, and make sure to participate to help your fellow attendees see the lineup unfold in real time!