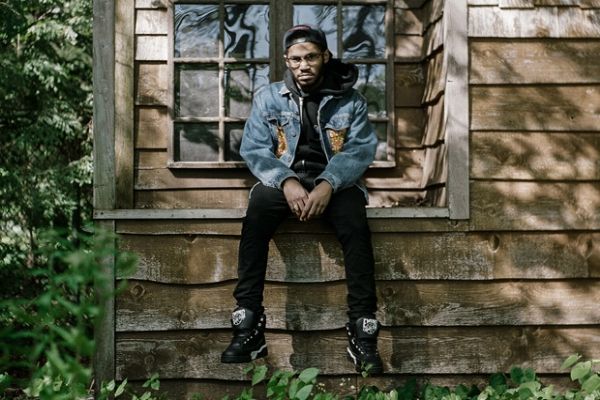 The ringing in of the new year came with it a few changes over at the BBC Radio 1 headquarters. To freshen things up a bit, they've added a new segment to their Thursday night lineup for the 2015 calendar year to keep their listeners well versed in all facets of electronic music.
Having to follow up performances by Skream and Hannah Wants from the week before all while being slotted after Flying Lotus this week, Kaytranada brings to the BBC Radio 1 airwaves a 60 minute genre spanning masterpiece that shows off his skills and diversity as a DJ. The description of the producer hailing from Montreal on the BBC website reads "Kaytranada delivers an hour of beats, edits and jams to make the party shake"
Detailing the hour long mix are The Roots, Les Sins, Pharrell Williams, The Internet, Todd Terje and even a few unreleased Kaytranada tracks with genres ranging from R&B, disco, funk and hip-hop to keep even the most avid of listeners guessing where this talented young man will take us next. Up next for the rest of the month included Essential Mix of the Year contender Jon Hopkins and the all might Solomun to name a few.
Tracklist
The Sylvers – New Horizons [Capitol] Island And Holiday – Living [Five / Speed] Les Sins – Bother [Company] Kenlo Craqnuques – Woogie On [Bandcamp] Patrice Rushen – Haven't You Heard [Elektra] Taylor McFerrin – Invisible / Visible [Ninjatune] Mtume – You Are My Sunshine [Epic] The Internet – Girl [Unreleased] Ms. Dynamite – Dy-Na-Ni-Tee [Polydor] Kaytranada – Untitled [Unreleased] Eman X Vlooper – Mantra [Disques 7ième Ciel] Kaytranada – Jupiter [Free Download] Kaytranada – Untitled [Unreleased] Tuxedo – Do It [Stones Throw] The Gene Dunlap Band – Take My Love [Capitol] Gilberto Gil – Coraçoes A Mil [Som Livr / Warner] Pomo – Cherry Funk [HW&W] Marcos Valle – Wanda Vidal [Odeon / Light In The Attic] The System – You Are In My System [Mirage / Funky Town Grooves] MAM – Crushed Ice [Fina] Feist – One Evening [Polydor] Michael Jackson – Pretty Young Thing [Forthcoming] Pharrell Williams – Number One (Instrumental) [Unreleased] Timbaland – Miscommunication [Blackground / Interscope] The Roots – Look Into Your Eyes [Unreleased] Lucy Pearl – Don't Mess With My Man [Virgin / EMI] Musiq Soulchild – Soulstar [Def Soul] Todd Terje – Preben Goes To Acapulco [Redeye] Big Daddy Kane – Smooth Operator [Cold Chillin' / Reprise / Warner] Slum Village – Fall In Love (Remix / Instrumental) [Unreleased] Vlooper – Little Queen [Music Is My Sanctuary] Freddie Joachim – Waves (Instrumental) [Unreleased]