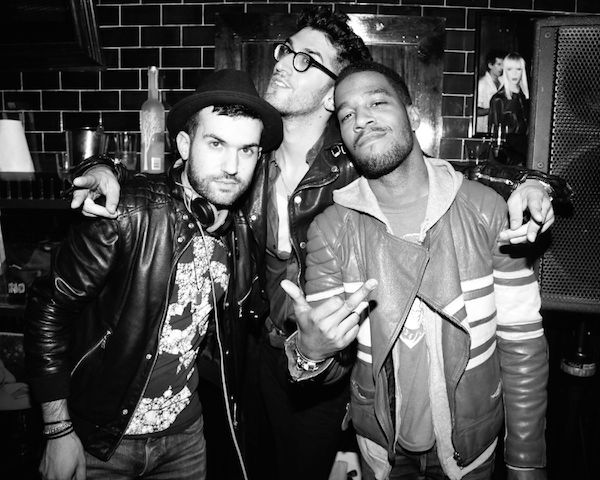 Scott Mescudi gained a meteoric rise to fame after his debut single "Day 'n' Nite" went viral in late 2007 before eventually releasing it on his debut mixtape in 2008. The single also made it onto Cudi's debut studio album 'Man on the Moon: The End of the Day,' which has since been hailed as one of the most influential hip-hop albums of our era. The second installment in the series 'Man on the Moon Vol. II: The Legend of Mr. Rager' also received critical acclaim, but did not provide the ending to the story that Cudi built up, nor was it the ending his fans expected. Since "Man on the Moon II" Mescudi has put out two less than spectacular albums, and fans have eagerly awaited any sort of official announcement regarding "Man on the Moon III." Mescudi first addressed the issue in an August 2013 tweet, but has remained relatively quiet since then, until now.
motm 3 2015
— Scott Mescudi (@KidCudi) August 19, 2013
Fast-forward to now, the beginning of 2015. Mescudi has confirmed the words of his 2013 Tweet when he started another Twitter firestorm, calling to assemble the team that produced the "Man on the Moon" albums—Emile Haynie, Plain Pat, A-Trak, and Dot Da Genius—the group that helped light the fire under Cudi's rocket-launch to fame.

I can't/won't make MOTM3 w/o Pat, Emile & A Trak in the studio. We started together, we finish this together. It's time I assemble the team. — Scott Mescudi (@KidCudi) January 20, 2015
And of course we always need Dot Da Genius — Scott Mescudi (@KidCudi) January 20, 2015
We all had a vision we shared for this story. I can't create the magic yall want with out their energy and genius to bounce off of. — Scott Mescudi (@KidCudi) January 20, 2015
Scott has been adamant that "Man on the Moon" would eventually be finished, but he would not do it without the group of guys that created the first two installments. It appears the wheels have started turning in that direction with response from both A-Trak and Plain Pat confirming their readiness to complete the project. Cudi also tweeted a picture of himself alongside Emile Haynie in the studio. It's just the beginning of the story, but the Man on the Moon himself appears primed to bring his story full circle, and finally unveil "Man on the Moon III."
@KidCudi the bat-signal is heard loud and clear, homie. Let's do this.