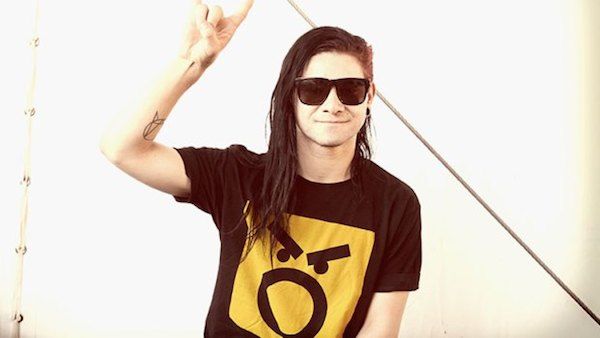 Sonny Moore a.k.a. Skrillex may arguably be one of the most recognizable names (and faces) in electronic music's current history. He experienced almost instant success in 2011 with his unique, in-your-face take on dubstep with the release of "Scary Monsters and Nice Sprites" and has since been credited as a key figure in bringing a form of dubstep to the attention of America's electronic music scene. After experiencing a huge amount of success in America, he has managed to build a more global reputation for his forward thinking, ever-changing music styles and tastes. At the tender age of 27, Sonny Moore has accumulated more musical success and fame than most people could ever dream of acquiring in an entire lifetime.
In order to celebrate the birthday of such an immensely prominent figure in today's electronic scene, we decided to recount Sonny Moore's musical biography that celebrates not just who he is today, but who he has been and has grown into being as a musician over the past decade. Here's to you, Sonny. Happy birthday!
2004–2009: From First to Last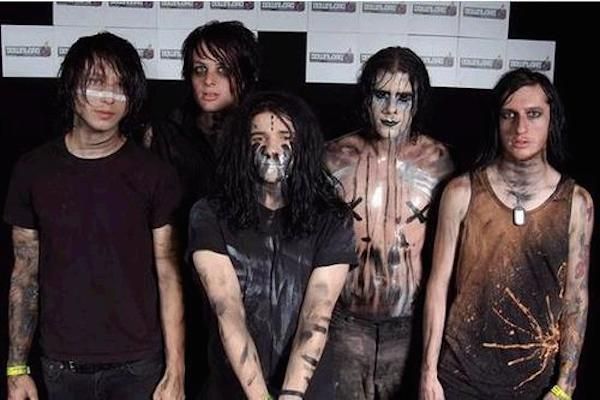 In 2004, Sonny Moore joined the post-hardcore, emo pop-punk band, From First To Last (he's the one in the middle). Although he originally contacted the band asking to play guitar for the band's debut album, he was heard singing by three studio producers and was then appointed lead singer of the group. After joining From First to Last, Sonny recorded two studio albums with the band: Dear Diary, My Teen Angst Has a Body Count in 2004, and Heroine in 2006.
As lead singer of From First to Last, Sonny performed in many successful tours, two being the Vans Warped Tour and Dead by Dawn tour. In 2007, the band had to resign from several tours due to Sonny's suffering vocal problems. After going through a successful vocal surgical procedure, he informed the band he would be permanently resigning to work on a solo career.
2007-2008: Solo Career as Sonny Moore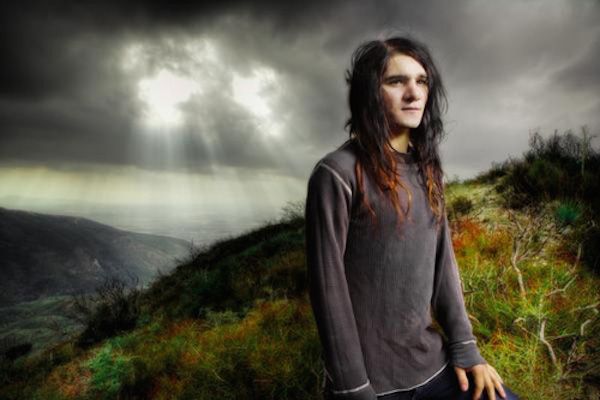 Once establishing his solo career in 2007, Sonny began his first solo tour later that year. After recruiting a new band, he joined the Alternative Press Tour as a supporting act to bands such as All Time Low and The Rocket Summer and appeared on the cover of Alternative Press' annual "100 Bands You Need to Know" issue shortly after. He was also seen on tour opening for bands like Chiodos, The Matches and Forever the Sickest Kids and played at the alternative-punk rock festival, Bamboozle.
Sonny's solo project was a never-before heard fusion of emo/punk and heavy electronic music. With songs like "Father Said", "Equinox", "Oceans", "Lustbug" and "Turmoil", it was easy to see how he was starting to merge his hardcore-punk, mosh pit, double-bass music roots with a new dubstep/electronic medium. It's at this point that Sonny stumbled across something different, heavy and exciting.
In 2009, Sonny Moore released the
Gypsyhook
EP, which not only included three songs, but four remixes as well. Moore was scheduled to record his debut studio album,
Bells
, with producer Noah Shain, but chose to cease production of the album to begin performing under the name "Skrillex" instead.
2008-Present: Skrillex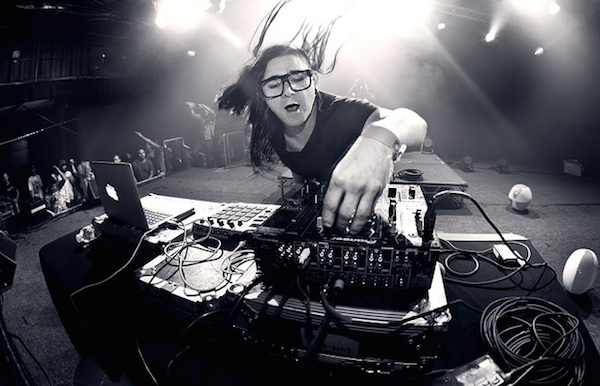 In 2008, Sonny took his emo-punk inspired perspective on electronic music and began to produce and perform under the alias Skrillex (previously known on the Internet as Twipz) at clubs in the Los Angeles area. On June 7, 2010, he released his official Skrillex debut EP, My Name Is Skrillex as a free download which included songs like "My Name Is Skrillex", "WEEKENDS!!!" and "With Your Friends."
During this time, Moore also continued his career in the hardcore music scene by providing programming and vocals for UK metalcore band Bring Me The Horizon's third studio album, There Is A Hell, Believe Me I've Seen It. There Is a Heaven, Let's Keep It a Secret. Later in the year, Sonny tagged along on Deadmau5's nationwide tour after being signed to and releasing his second EP in late 2010, Scary Monsters and Nice Sprites with mau5trap records. Skrillex's second EP release included the epic tracks "Rock n' Roll (Will Take You To The Mountain)", "Scary Monsters and Nice Sprites" and "Kill EVERYBODY."
After releasing 
Scary Monsters and Nice Sprites,
Sonny went on to unveil a third EP to Beatport in mid 2011,
More Monsters and Sprites.
The EP included "Fire of the Year (Equinox)" and two versions of "Ruffneck." In the same year, Moore also kicked off the "Project Blue Book Tour" with support from Porter Robinson and Tommy Lee. During the tour, Skrillex showed off some unreleased tracks, including "Reptile", and his infamous "Cinema" remix.
At this point, Skrillex began experiencing a monsoon of success. In August of 2011, Skrillex announced that the was launching of his own label, OWSLA and three months later was nominated for a total of five Grammy Awards; winning three: "Best Dance/Electronica Album", "Best Dance Recording", and "Best Remixed Recording, Non-Classical." To round off Skrillex's most stellar year to date, in December 2011, he released his Banganrage EP and was named MTV's Electronic Dance Music Artist of the Year.
Since his big boom in 2011, Skrillex has dipped his hand in various activities, like composing the song "Bug Hunt" for the animated film "Wreck-It Ralph" and releasing his seventh and eighth EPs,
Leaving
 and 
Recess
. He has since collaborated with countless music heavy hitters like The Doors, Knife Party, Diplo, Alvin Risk, Kill The Noise, Wolfgang Gartner, Damian Marley and Kaskade. He has also dabbled in a number of side projects, like Dog Blood, his extremely forward-thinking duo with Boys Noize and Jack Ü, an unlikely, yet successful, side project with fellow Grammy Award winner, Diplo.
From his dark beginnings as the lead vocalist in From First to Last to flourishing into the Skrillex that we know and love today, Sonny Moore has proven that he is a musical chameleon who is unafraid and unapologetic. His unwavering thirst and boundless curiosity for musical experimentation has resulted in gifting the music world with a multitude of unique styles and sounds. Cheers to many more years of musical exploration, innovation, inspiration and success.