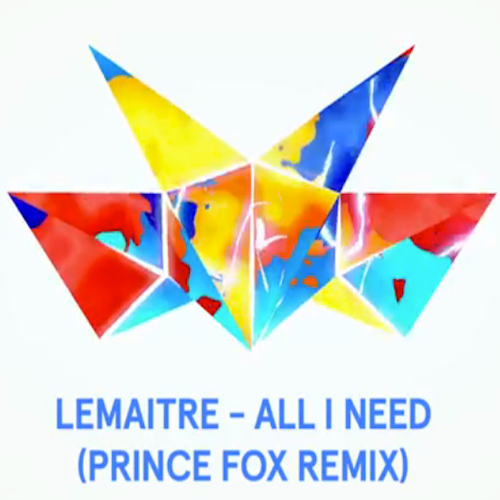 Lemaitre – All I Need (Prince Fox Remix)
More commonly known as Lemaitre, the indie electronic band formed by Ketil Jansen and Ulrik Denizou Lund back in 2010 released their Singularity EP in the summer of last year. One of the tracks that stood out, titled 'All I Need' featuring Chuck Inglish, has received a fresh flip from rising future bass producer Prince Fox. He joins the official remix roster for the Norwegian duo's EP released on Astralwerks, alongside familiar names including Oliver Nelson & Tobtok, Lindsay Lowend and more.
Having had success in his past releases remixing the likes of Cazzette, Sam Smith, Route 94 and Florence & the Machine, Prince Fox doesn't disappoint with this hard-hitting treatment of 'All I Need.' Using Lemaitre and Inglish's vocals as the base for the remix, he showcases his choppy style and melodic progression to deliver one hell of a remix. He kicks off the official remix package, Singularity Remixed, which is set to be released in a couple weeks.