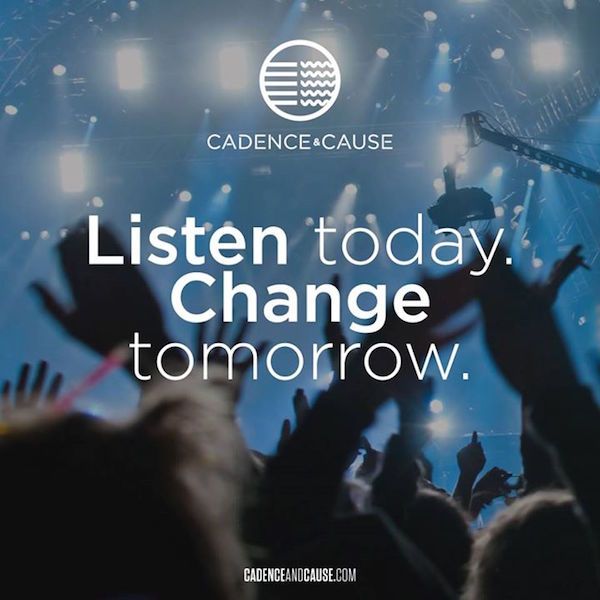 In an attempt to harness the compassion and care that is so prevalent in dance music and use it to make a tangible impact on the world, Clayton Warwick, co-founder of The Music Ninja, has partnered with web development and advertising agency LRXD to create a revolutionary music streaming platform with an eye towards altruism. The platform, appropriately named Cadence & Cause, brings togethers fans and musicians alike and puts their combined contributions towards helping a charitable cause.
At its core, the platform functions as a crossover between a music streaming platform, a fundraising service, and a kickstarter. The key piece of the service are musicians – they have the opportunity to represent a charitable cause or project, and donate music, merchandise, signed goods, or an exclusive experience. Fans will then have the chance to purchase those same items, with all of the proceeds going to the charity that the artist is associated with. With some soon-to-be-announced big artists already a part of the platform, Cadence & Cause hopes to generate a steady revenue stream to combat the issues that the world is faced with daily.
Exclusive beta access to this platform is limited, and we have the opportunity to offer early access. Simply enter the code CadenceEDMTunes and your email at cadenceandcause.com and you'll be one of the first to be a part of this charitable platform.