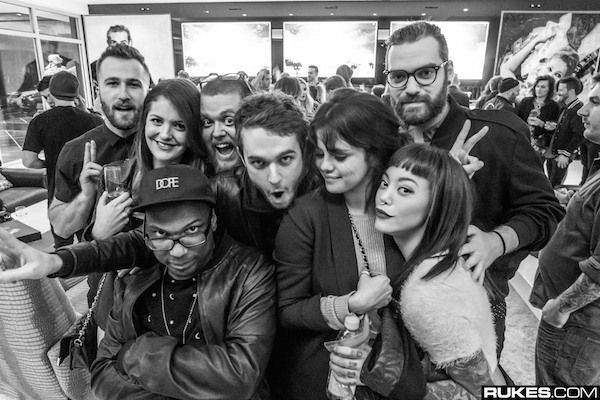 Last month the worlds' most famous indie-game creator, Markus 'Notch' Persson, dropped some serious cash on a Beverly Hills home; in fact it was the most money ever spent on a Beverly Hill home, and he consequently outbid Jay-Z and Beyoncé in the process of buying it.
Construction of the 23,500 sq. ft. home just finished earlier this year. Built upon with .96 acres of land, this 8 bedroom, 15 bathroom, Roman James designed and built mansion sits proudly above the city of angels, and damn does it have a nice view. Notch is no stranger to the world of EDM; after befriending Deadmau5 (a fervent fan of Minecraft) Notch has developed quite the network of DJ pals. He recently threw a housewarming party for this network, inviting folks like Martin Garrix, Dillon Francis, Kill the Noise, Zedd and Selena Gomez – so technically Zeddlena. Thankfully Rukes was in attendance, so once you're done with the video tour below, you can check out some shots from the swanky event, and view the full gallery on his Facebook.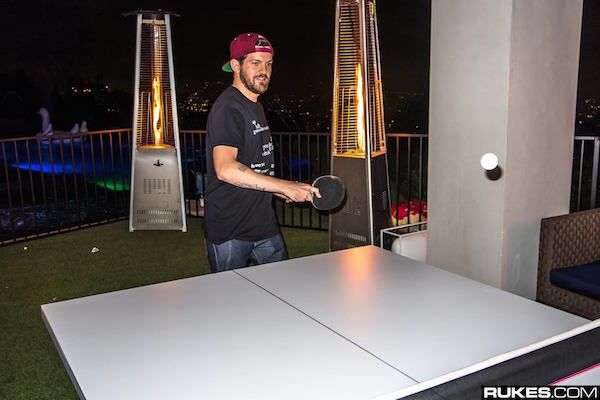 Dillon Francis playing some casual ping pong. Look at that focus, guys.
Who needs alcohol and fancy food, when you have a freaking candy tower room complete with chocolate fountains??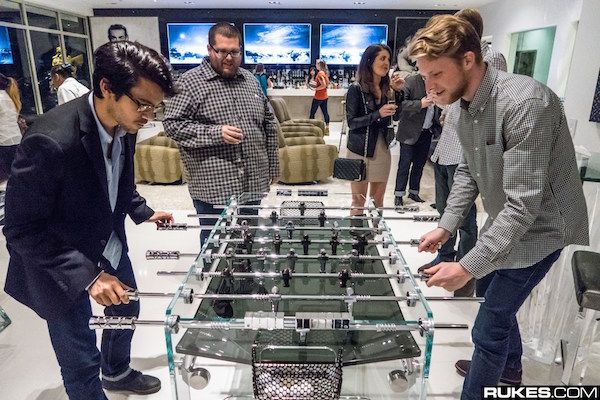 Lounge room with a beautiful bar in the background, and good ol' foosball. Wonder who won – our money is on Zedd's VJ, Gabe (right).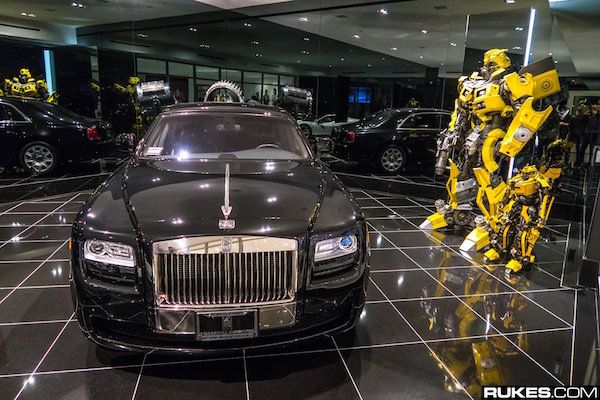 Notch also opened up his Garage to his guests, which is full of killer Transformers gear, a Rolls Royce and Ferrari 458.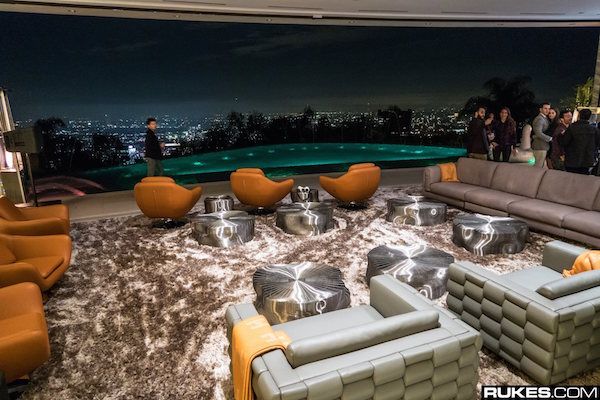 Another lounge area, where one can look through that modular panoramic doorway at the LA skyline in the background.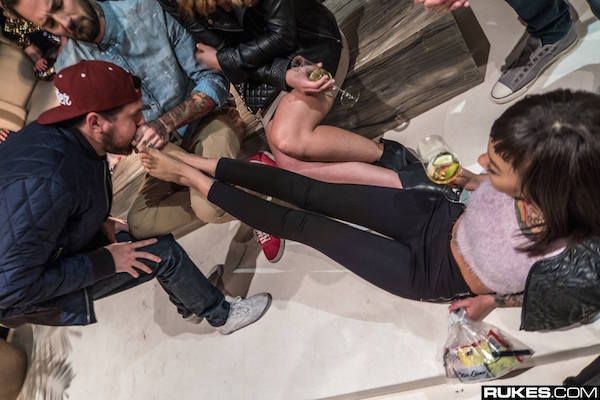 Not really sure what's happening here. Dillon can you explain?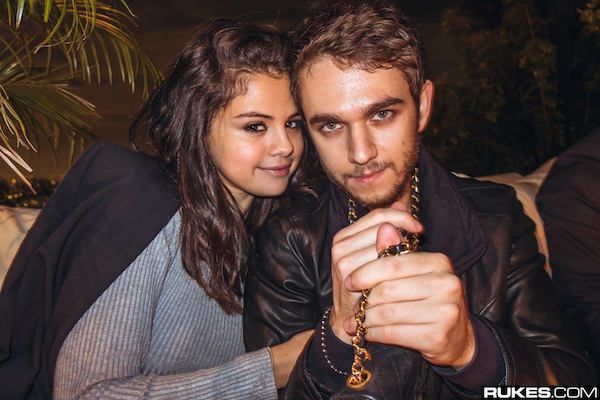 As said before, Zedd and Selena (Zeddlena) were there. These two are "unofficial." About as unofficial as a bootleg remix: maybe not official by normal standards, but it's still a thing.
Of course what is a party without some selfies? Rukes of course doing it in style with a professional camera. Check out his full gallery here.
H/T: Polygon
Photo Credits: Rukes.com