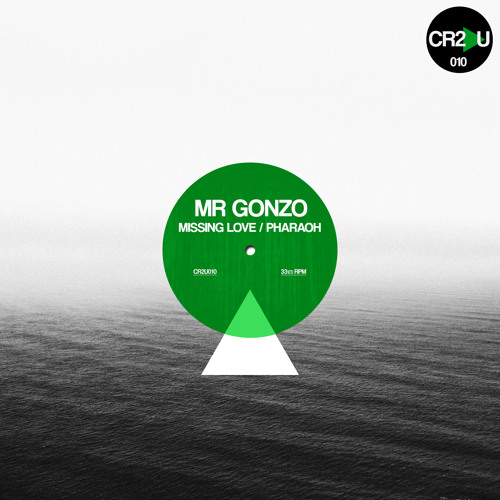 Today, Paris-based producer, 
Mr.
Gonzo
,
released two new songs with Cr2 Records, best known for their projects with
Eric Prydz
and other producers who are big-wigs in their respect scenes. Both songs move away from his recent work, such as his 3 month old 
Heart, Soul & Madness EP
, which was a perfect balance low-key with upbeat. Unlike his previous EP, the Frenchman's newest songs don't use minimally-edited grand pianos to drive their progression.
The first of the two songs, Missing Love, pulls you out of a bad mood with its upbeat pace and funky demeanor. The latter comes from the principle lyrics that develop more than any other part of the song. The song's background doesn't develop too much throughout the track in order to draw out the vocals. This emphasis compliments Mr. Gonzo's sampling abilities and drives and holds one's attention for the entire six minute duration.
A crisp combination of punchy, disco keyboard progressions and vocals (edited, clipped and bent to the point of an almost ambiguous gender) carry the second of the two songs, Pharaoh. The song's progression is funky enough to overlook its inherent redundancy: although Mr. Gonzo doesn't develop many new things in the track, they all work well enough together to satisfy.
Both songs are available for purchase on beatport. You can also follow Mr. Gonzo on Facebook and his personal Soundcloud.