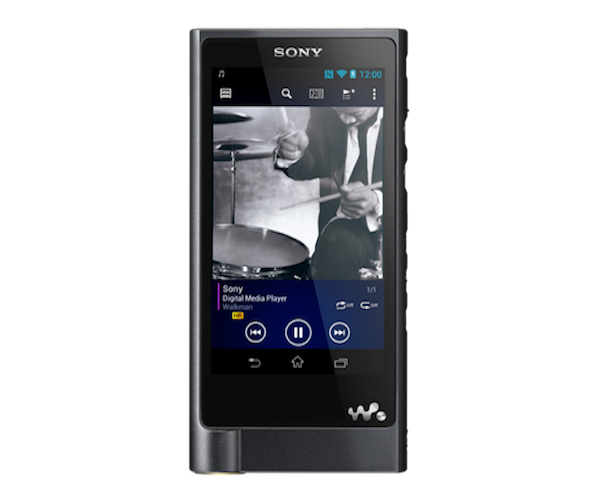 The Sony Walkman has been an iconic piece of audio technology that has been around for over 35 years and at this year's CES 2015, Sony made a splash with its unveiling of a luxurious new high-resolution NW-ZX2 Walkman. With its sights set on the audiophile market, Sony is offering a wider range of audio file support, and promises to provide near-studio quality, analog-esque sound, as compared to the lower-res MP3s that have become ever-so ubiquitous. The new NW-ZX2 will feature 128GB of storage space (with an option to expand to 256GB with an SD card), up to 60 hours of audio playback (or 33 hours if you are listening to the higher quality audio files such as FLAC), Bluetooth/NFC connectivity, an Android Operating System, a touch screen, and accessibility to the Google Play marketplace. Wow.

Although the Walkman's features may jump out at you, be prepared for a bunch o' money to jump out of your pocket because the NW-ZX2 does come with a hefty price tag. Starting at $1119.99, the new-age Walkman is primarily focused on bringing superior audio quality that trumps the inferior MP3 quality that most of us have come to accept, due to the convenience factor. Although releasing such an expensive portable audio player may seem as a tad-bit radical on Sony's part, they are not the only movers in the portable audiophile market. Astell & Kern have established themselves as a powerhouse in the realm of portable high-quality players (retailing up to $2500) and even rockstar Neil Young has launched his own Pono device ($399).
As of now, Sony has not provided us with an official release date for the NW-ZX2, but until then you'd best whip out that piggy bank and start saving, because this one is going to cost an arm and a leg. Stay tuned!