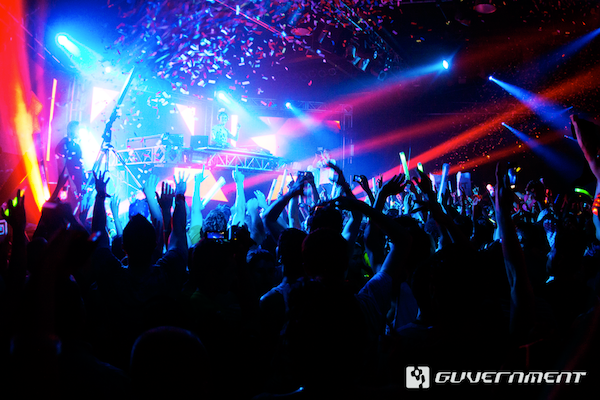 Last year, historic Toronto nightclub The Guvernment announced that it will close in January of 2015. It is the biggest club in Canada and has had over 12 million people pass through its doors throughout its 18+ years.  To give it a proper send-off, The Guvernment planned an extravagant final weekend with Armin van Buuren, Knife Party and deadmau5 headlining successive days. While this sounds like the perfect gift to loyal fans, attending these shows will be rather pricey. It seems as if concert tickets keep skyrocketing, with the notable recent example of a $500,000 bottle service for Calvin Harris' New Years Eve show. Unfortunately, The Guvernment's finale is no different, as the club is offering a Mega Ticket for the three final shows for $500.


The Guvernment seems to be a little ambitious with their pricing, as they are charging more than the face value of any festival ticket. While one could argue that festivals have exponentially more artists and stages, there is admittedly a historic nature to the venue's finale that some fans may be unable to turn away from. Additionally, the van Buuren and deadmau5 shows are both sold out, so the Mega Ticket gives the fans another opportunity to attend. However, the pricing seems ridiculous when considering that the ticket prices were around $100 before being sold out. In fact, the current price for the Knife Party ticket is only $85. Deadmau5 has long been against exorbitant pricing, even getting clubs to lower their ticket prices in the past. He also recently spoke out about scalpers, fearing that they would ruin The Guvernment's closing by keeping out the real fans with exorbitant prices. He urged the fans not to buy tickets over the retail price for the show, hoping to "watch scalpers be the ones getting ripped off for once." He even jokingly predicted his "guv show is probably going to be a crowd of 3 scalpers." After seeing the price of the Mega Ticket, let's hope the real fans are still able to make it out for the closing of this Toronto landmark.
For those interested, tickets go on sale Monday at 12pm EST and can be purchased here.