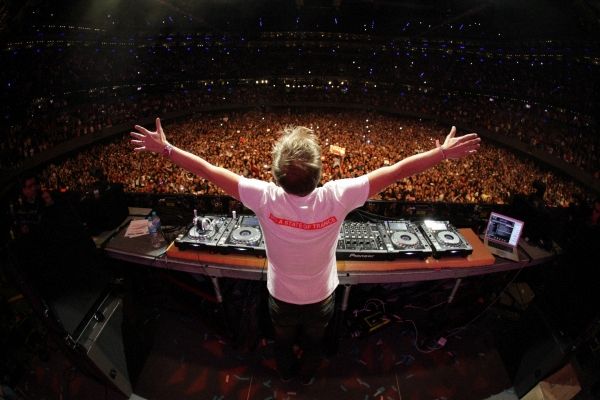 Armin van Buuren presents Rising Star feat. Betsie Larkin – Safe Inside You
By now most readers of this blog will know that Eric Prydz, Pryda, and Cirez D are the same person. Dillon Francis and DJ Hanzel? Same guy. You probably also know that Armin van Buuren has another alias, Gaia, that tends toward harder hitting trance epics, but I bet you didn't know he has another even older side project. Rising Star dates all the way back to 1999 when Armin launched his label Armind Recordings and released a track called "Touch Me". Rising Star encapsulates a trance sound from an older era when Tiesto reigned as king, but now, Armin is bringing it back.
For the past week or so, Armin has been teasing his fans on Facebook with cryptic messages saying "a star will rise" along with his classic Armind angel. Of course, his most loyal fans were able to figure out that not only was this a revival of his old alias, but that the new track was already in his ASOT700 set and instantly recognizable. The track is widely expected to be called "Safe Inside You" featuring Betsie Larkin, who has provided vocals for the likes of Ferry Corsten and Bobina. A snippet from the set has appeared on YouTube, showing a classic sounding vocal trance track that is an interesting departure from the current crop of trance tunes you might hear from Armin right now. The track will be officially announced today on Armin's radioshow, so check out the snippet below and get excited for a revival of purist trance as ASOT700 makes its way around the world.
"Safe Inside You" is part of Armin's forthcoming compilation album, A State of Trance 2015, and if you pre-order it on iTunes, you will instantly receive the track.