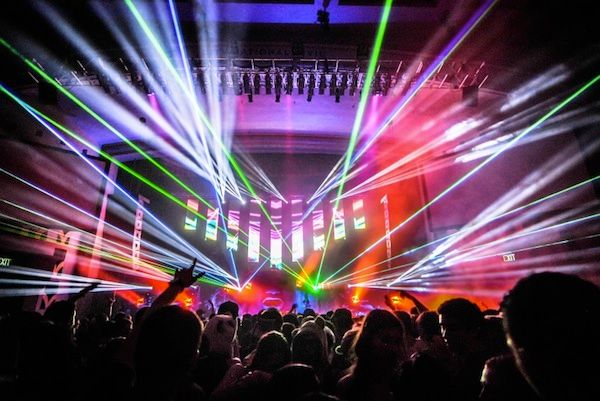 Tonight kicks off the first night of one of Northern California's biggest bass music shows, Wobbleland. This year's festival is the first out of its five year history to be extended into two full nights of grueling, low end filth. Along with showcasing famous dubstep vets, like 12th Planet and Kill The Noise, this year's lineup boasts a prominently underground, low end sound with a wide variety of fresh, forward-thinking styles.
Among some of the weekend's most notable artists are Nor Cal's 808 swag master, G Jones, Twonky trailblazer, Brillz, the trenchlord himself, Getter, house/hip-hop hypemen Jackal and Woolymammoth, and the dark dubstep mind of Megalodon. While it's almost guaranteed that G Jones will deliver a b2b performance with Minnesota littered with original tracks, Brillz will be sure to bring an epic dance party with his signature quirky, upbeat sound. Only the most insane bass enthusiasts among the crowd should catch Getter and Trollphace's head banging b2b set as well as Megalodon's must-see dubstep performance, while all of Wobbleland's trap fans should be sure to flock to Loudpvck, Jackal and Woolymammoth's sets.
With the help of 100,000+ watts of PK Sound, Vital Event is poised to bring this year's Wobbleland attendees a bombardment of top notch bass music, with sets that will both visit the roots of dubstep as well as showcase the evolution of the genre. Grab last minute tickets for this weekend's festival here!