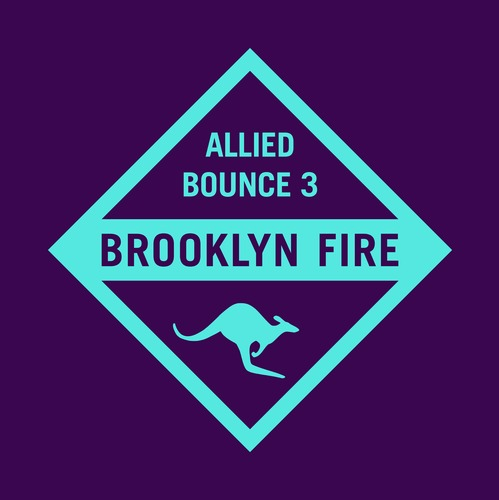 Brooklyn Fire – Allied Bounce 3
Bounce, or Melbourne bounce as it's been referred to, has the punch of electro without the abrasive silliness that the genre has moved into as of late. Brooklyn Fire, Tommie Sunshine's label based here in NYC, finished up a trio of compilations showcasing some of the best tunes in bounce coming up right now. I was a surprisingly big fan of this stuff, as I'm not usually really into the big-room vibe these days. However, their A&Rs do work.
Dirty Ducks samples Metal Slug perfectly and is exactly the track you want opening this compilation. It's big, in your face and the "Heavy Machine Gun", "OK" and reloading video game effects used amp up an already high-energy tune even further. APAX follows along with a half bluegrass, half 90's vibe that had me sit up in my chair. This round, deep bounce vibe is not what I expected but really speaks to a diversity in the genre that I didn't expect. It's got Cotton-Eye Joe written all over it, so expect this at Ultra and Bonnaroo at the very least.

Lefty brings the energy into a more meditative state, without dropping the tempo. While the era of Martin Garrix may be behind us, this kind of feel is going to rise to replace it. Big round bass with some deep electro vibes at the bottom of it.
The compilation rounds out with a pair of tracks from Kastra, featuring another artist from the bounce genre I wouldn't have found elsewhere. With Tommie Sunshine assisting on one of these tunes, it's a great proof that this is a genre that is here to stay.
All in all, a fun compilation that all you festival and day club DJs may want to check out. The tracks don't get more bouncey than this, so show Brooklyn Fire some love and get this into your face.