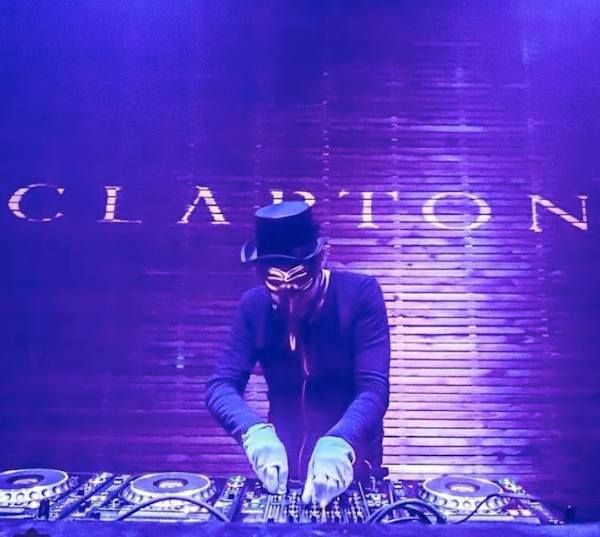 Everybody 'clap your hands and say yeah'. The man with the golden mask, better known as Claptone, is preparing to embark  on a sensory journey like never before. Let's be real, anything Claptone gets his mystic hands on turns to gold. Past hits such as "C.R.E.A.M." , "No Eyes" , and the smash remix of Rufus' "Sundream" have elevated Claptone to a different level of success in the 'deep-house' realm well before it was the "in" sound. In 2015 the German powerhouse will grace the stages with a brand new audio-visual live concept called "IMMORTAL".
The idea of a live show has been in the making for more than a year. Claptone finds himself teaming up with legendary creative director Peter Martin. Martin has a storied resume, working everything from journalism to television & film. In 2010 he created & produced 'Waste Land', which recieved accolades from Sundance to Berlin including a nomination for best documentary. Peter has since joined SFX Entertainment, specializing in Virtual, Experiential, and Immersive content.  IMMORTAL is set to debut at Miami Music Week this March.
In true Claptone mystique and wonder there isn't much known about the show other than the teaser video that has been released below. What is confirmed is that the IMMORTAL showcase is broken into three parts- The Past, The Present, and The Future; each with its own audio-visual representations and dialogue. The show is set to start popping up all over the world this year and roumerd to be debuted at Miami Music Week for the first time in North America. The show is also set to be unveiled in alignment with the release of Claptone's upcoming LP. One that is sure to impress all on it's own. Let's just say by the end of 2015 .. you will know his name, Claptone.