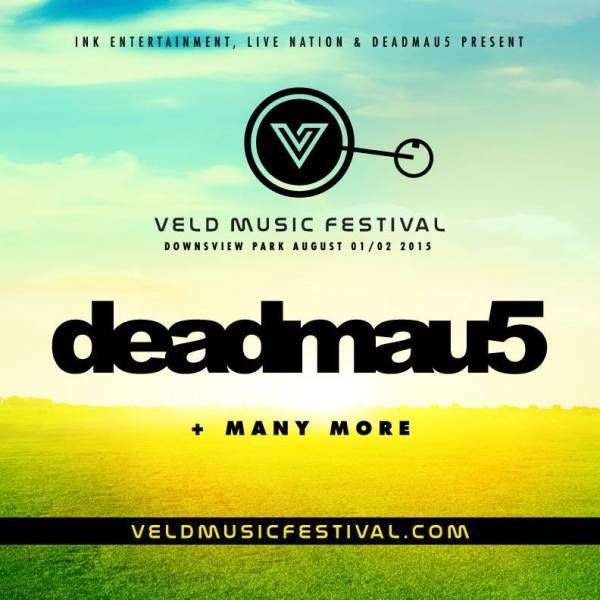 Just a few short weeks after sending off the club that started his career, deadmau5 has revealed the dates of his return to his hometown. This time, the stage will be a little bigger and the Toronto native will be helping organize the extravaganza, as deadmau5 has teamed up with Ink Entertainment and Live Nation to present the 4th annual Veld Music Festival.
After missing last year's installment, Joel Zimmerman will be headlining the event for the 3rd time and joining him will be none other than Hardwell. It will be the Dutch superstar's first appearance at the festival and judging by his successful Toronto stop on the 'I Am Hardwell' tour, the city can't wait for what is likely to be one of the headlining sets. Even though those are the only two artists that have officially been announced, with Avicii, Above & Beyond, Calvin Harris and Armin van Buuren being just a few of the past performers, there is no doubt that the list of remaining names will be something to drool over. It's also worth noting that there are rumors floating around the popular Facebook group the 'Toronto Rave Community' that Skrillex will be joining the lineup and that the Veld Twitter account tweeted (and then quickly deleted) that the bass legend is performing.
Like every year, Veld Music Festival will be taking place over the course of the August long weekend at Downsview Park. Not only is Veld one of the premier dance music events in Canada, but it's also one the the best in the world. If you're still on the fence, check out the 2013 recap video to see what all the fuss is about. Tickets go on sale Thursday, February 19th at noon EST, so be sure to score yours right when the clock strikes 12!