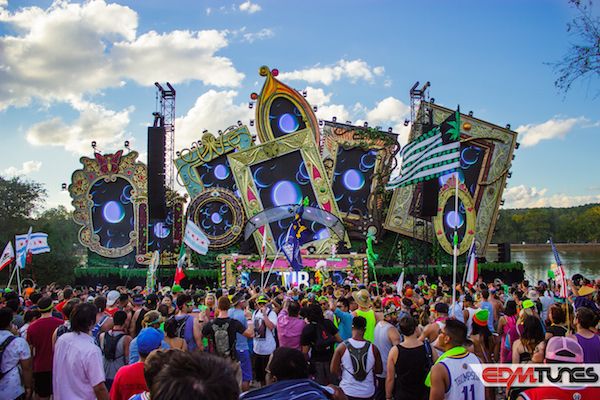 Dim Mak, along with superstar label-head Steve Aoki, had the honor of hosting and curating their own stage at TomorrowWorld, with Belgian duo and Tomorrowland icons Dimitri Vegas & Like Mike. The label's genre-spanning, star-studded lineup featured the likes of Felix Cartal, 3LAU, Botnek, Borgore, Deorro, Keys N Krates, and more, bringing their own unique sound to Chattahoochee Hills, Georgia. In an effort to give their fans a closer look at the madness that Aoki and his crew brought to TomorrowWorld, Dim Mak started a video recap series documenting the crazy fun and shenanigans that took place during the massive three day festival.
Part two of the recap series highlights the absolute insanity that took place as Dim Mak took over the festival's fairytale stage, as well as some exclusive behind the scenes content. Highlights include watching Garmiana drop his single 'Zaza' for the first time in the US, a special guest appearance by 3 Are Legend, the supergroup consisting of Aoki, Dimitri Vegas, and Like Mike, Keys N Krates dropping their live rendition of 'Bitter Sweet Symphony', and Aoki's signature caking.
If you missed part 1 of the recap video, you can check it out here. Watch part two of the recap series below.
Photo via: Brockelbank Photography