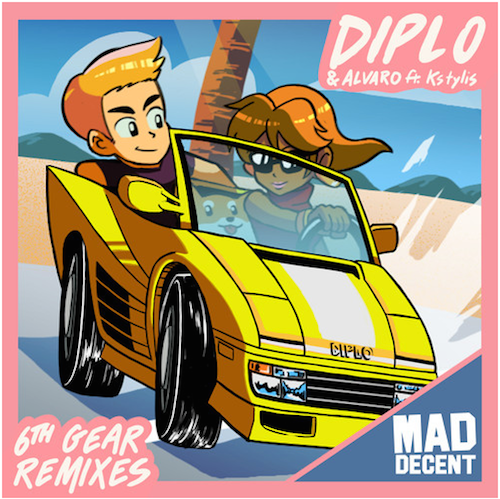 Diplo & Alvaro – 6th Gear (GTA Remix)
Get ready to twerk in high gear, as GTA has just released their remix of Diplo & Alvaro's "6th Gear", featuring Kstylis. Out now on the Mad Decent label, GTA's remix of seems to be the most popular from the remix package, which also features reworks from ETC!ETC!, Ricky Remedy and more, bringing in over 400,000 plays already. While Diplo may take the spotlight when it comes to 'twerk', GTA does not fall far behind. These Miami natives have successfully established themselves within the dance music community, performing at almost every major festival not just domestically, but worldwide.
As expected from any song involving Diplo, the track features an invigorating, booty bouncing beat. GTA, whose remix is available for purchase here, gives this track a nice twist with a dirty drop that'll have you wondering what's coming next. If the song itself doesn't seem to be enough for you, be sure to check out the raunchy music video featuring girls in leotards twerking their butts off.