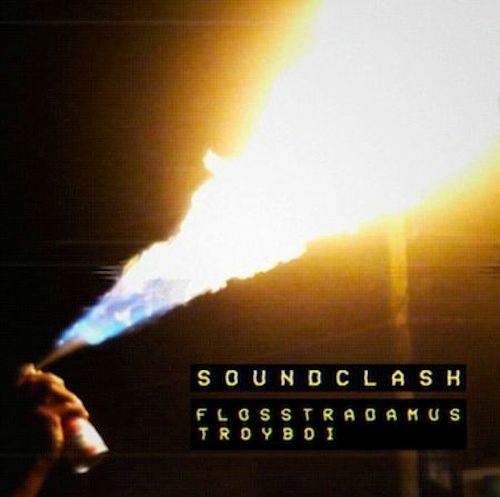 Flosstradamus & TroyBoi – Soundclash
The guys of Flosstradamus are the rulers of HDYNATION, the trap lords and masters of everything ratchet. They specialize in making high-energy bangers, festival trap anthems designed to electrify massive crowds. Despite this image that they have cultivated, their recent release, "Rebound" significantly varied from their style. The track came as something of a shock to their fans, who were taken aback by the chilled-out, relaxed vibe. Next, Flosstradamus released their remix of "God's Whisper." This too deviated from their style as it heavily incorporated future trap elements. It seems like the Hoodie Boyz are going through an experimental phase and a serious evolution of their sound. Their most recent release, "Soundclash", stays consistent with this trend.
"Soundclash" begins in typical Flosstradamus fashion, with hyped up vocal loops and even a festival stereotype countdown. The drop is where the track goes off the rails of the Flosstradamus cliche. The drop has a distinctively electrifying futuristic sound that highlights the influence of TroyBoi on this collaboration. Flosstradamus seems to be going in a different direction with their music that illustrates their growth as producers. They seem to be straying from generic festival bangers, which will surely breed a mixed reaction from their fan base. Be the judge for yourself and check out the track below. If you dig it, be sure to grab it on iTunes here.