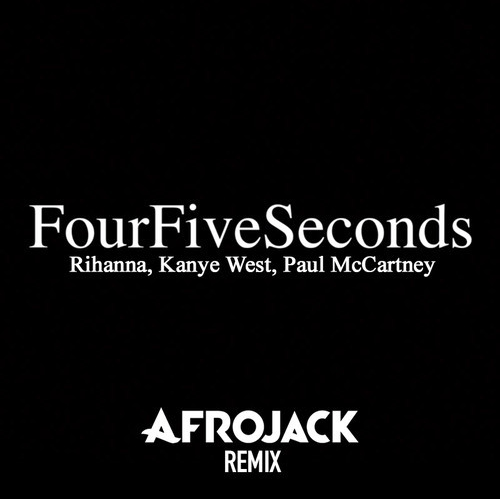 Rihanna, Kanye West, Paul McCartney – FourFiveSeconds (Afrojack Remix)
Nick van de Wall, also known as Afrojack, is known for his high-octane, pulse-thumping tracks. Ranging from hit singles like "The Spark" to his newest edit of Karim Mika & Daniel Foster's track "Crunk", the dutch mastermind consistently dabbles in and out of progressive and electro house.
But lucky for us, Afrojack took a step back from his usual ways and threw down a masterfully put together remix of Rihanna, Kanye West and Paul McCartney's track "FourFiveSeconds". The unique collaboration in itself was greeted with open arms by the music community and Afrojack clearly took the proper time to do the song justice.
After being relatively quiet for a while, it's nice to see Afrojack back in the swing of things. Now that he has released two tracks rather quickly over the past few weeks, expect more big things from the #12 DJ in the world over the next few months!