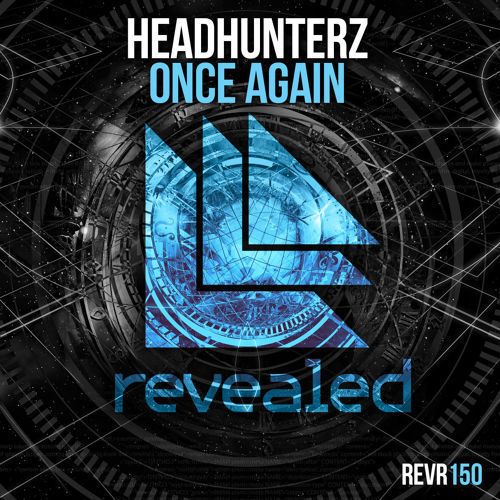 Headhunterz – Once Again
As the summer festival circuit came to a close, several of the biggest ID tracks pumping through the main stage airwaves came from none other than hardstyle heavyweight, Headhunterz. First he teamed up with W&W for the massive "We Control the Sound", but he had an even bigger tune on the horizon. The song was first previewed by Martin Garrix at Ultra Japan and TomorrowWorld and many thought it was a collaboration with the wunderkind. "Once Again" is now out and it's Headhunterz' first solo release on Revealed Recordings after his high profile remix of "Spaceman" began dominating Hardwell's sets.
That track begins with an intergalactic vocal sample that is commonplace in hardstyle productions, but it sets the stage for a massive onslaught of energy as the track approaches its peak. The hardstyle synths reach for the heavens as the beat kicks in and when it finally drops, it's simply unstoppable. This track is truly made for massive stages like the TomorrowWorld volcano where it made one of its earliest premieres. As festival season returns, you will undoubtedly hear Hardwell drop this track and you will surely lose it when he does. Check out the preview below and pick up your copy on Beatport here.