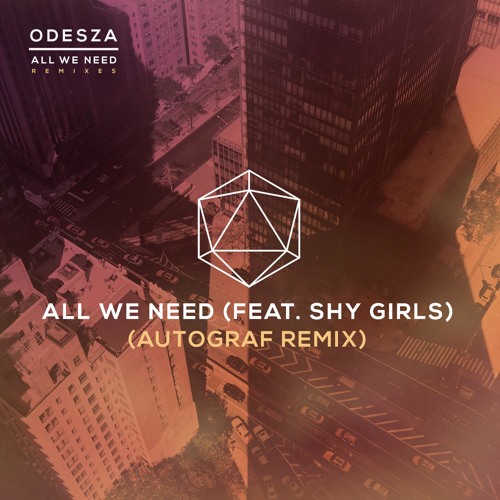 ODESZA – All We Need (feat. Shy Girls) (Autograf Remix)
When ODESZA teamed up with Portland's Shy Girls, a fun and upbeat track was born that had our ears tingling from the get-go. With such an amazing original mix, it always leaves us begging for other producers to get their hands on it and warp it in brand new and unique ways. Well you can't get more unique than Autograf's latest release of ODESZA's 'All We Need'.
Bring a delightful blend of electro, pop, and a fun humorous swing to the mix, Autograf flips the original on its head with this one. A bouncing bass line brings out the low end, while the breakbeat and pop centered drums keep the rhythm. A series of vocal edits and stutters harken back to the tune's original vibes, but the interesting chord lines and floating melodies mark the tune as one of a kind. So check out the tune below, and head over to Autograf's SoundCloud page to check out more of his tracks.