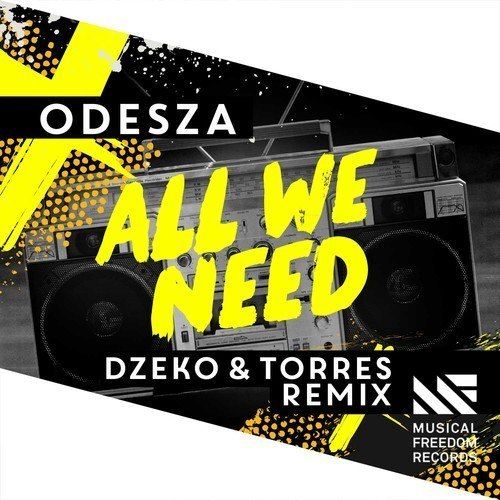 Odesza – All We Need (Dzeko & Torres Remix)
Fresh off their brand new release on Musical Freedom, Dzeko & Torres is at it again. Basically clean-sweeping festival lineups across the country, Odesza is also riding high right now. Dzeko & Torres took advantage of that, teaming with the duo from Seattle to create a powerful remix of their tune "All We Need".
Mounting a quick return to Musical Freedom, Dzeko & Torres are clearly out to prove their worth. "Alarm" was their highly anticipated original release, and "All We Need" represents their return to remix duties. The Toronto duo's rework is a combination of their typically hard-hitting energy with the smooth melodic vibes that make their music so diverse. Odesza's original provides quite a bit of energy on its own, but Dzeko & Torres give it that extra oomph that puts it over the edge. You can check out the extended preview of "All We Need" below and make sure to pick it up as soon as it's available on March 2nd.