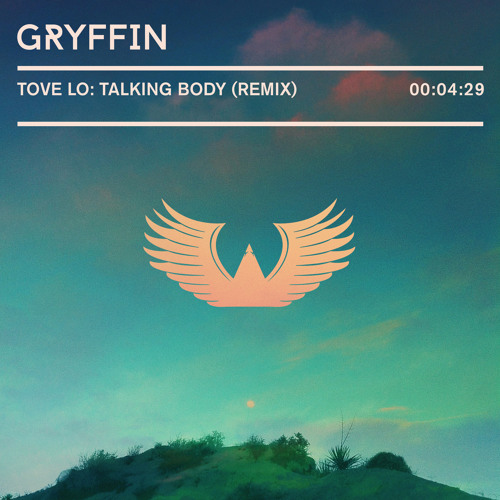 Tove Lo – Talking Body (Gryffin Remix)
Here's something hot n' fresh out of the prolific Gryffin oven to make your day just that much more enjoyable. Gryffin's latest sonic-confection is a deepened remix of Tove Lo's 'Talking Body', and it's a sweet one. Impressively though, he's managed to not only rework the track to feel deeper and more intimate, he's done it with an uplifting and playful vibe that elicits all sorts of tingly feel-good sensations.
Faded vocals lay atop ethereal piano chords as the percussion builds in ever so slowly with finger snaps and snares, and a plucky guitar riff happily rolls in to establish a melodic base that's simply addicting. This is a prime example of "less is more," as Gryffin has shown just how powerful a couple small changes can be; a slowed tempo, a stronger emphasis on the piano, and the addition of an acoustic guitar is all it took to take this Tove Lo beauty to new heights. Check it out below, or head on over to Spotify and throw it in your favorite playlist!
Tove Lo – Talking Body (Gryffin Remix) | Spotify