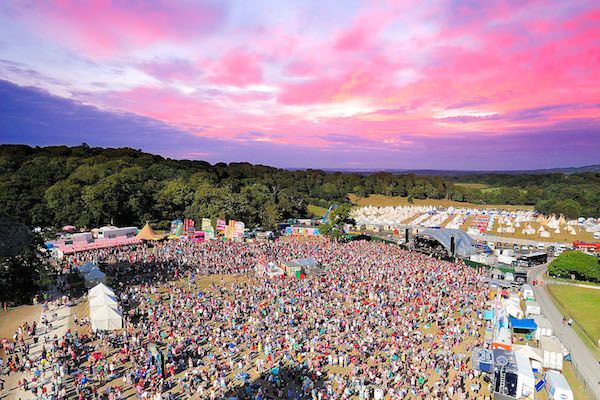 The New York Times broke news last night that Bestival's event organizers are seeking to bring the award winning festival to Toronto, June 12th and 13th. The Toronto Islands will host Bestival on this June weekend and founder, BBC DJ Rob da Bank said "Bestival will build a temporary space for the Toronto event that will hold up to 20, 000 people a day".
The Islands are located close to downtown Toronto which will bring the party close to the heart of the city. The festival itself will be unlike any festival that has touched base in Toronto. The greater Toronto area hosts annual festivals Electric Elements, Digital Dreams, and Veld, however Canadians have not yet experienced a festival at home to the standards held by Bestival.
Rob da Bank asserts why Bestival stands out among the rest with its atmosphere, "No disrespect to the festivals in North America, but a lot of them are very much stages, bars, food tents…This festival will look very different. It will have theatricality, [and] ambition."
Bestival is crosses genre lines as its lineup fuses electronic dance music with alternative rock. Aesthetically, Bestival is known to be more theatrical and visually stimulating which will hopefully bring a taste similar to that of a Coachella or EDC experience to Canada.
The lineup for the Toronto weekend has yet to be finalized however, Bestival's Isle of Wright's lineup has already been released and includes The Chemical Brothers, Duke Dumont, Flying Lotus, Gorgon City and many more. The trailer for Toronto's Bestival is located below. Read the original article from the New York Times here.