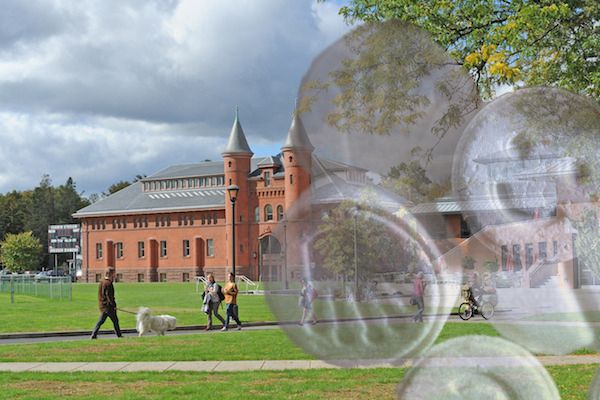 This past February 23rd, crisis struck Wesleyan University as 10 students and two visitors were hospitalized – three of which are in critical condition.  Two students have been flown off of the campus in Middletown, Connecticut, for treatment in Hartford (roughly twenty minutes north). The alleged cause for the mass hospitalization has been reported by mainstream local media as the result of Molly "overdose".
On February 21st, a local group known as 'Swim Team' headlined the rave where the drug use took place. Associated press has reported that "the school became aware of the incident early Sunday morning after several students showed up seeking treatment at a hospital near campus…"
This incident has shown how mainstream media still struggles in clearly and accurately defining drug related accidents.

News outlets have labeled a drug that was most likely not MDMA as such. Sources such as Fox, Hartford Courant, NYTimes, NBC Connecticut, and Reuters, and numerous others use the term as liberally as those who believe they are taking the party drug.
Dr. Mark Neavyn, chief of toxicology at Hartford Hospital,  asserts that the pills victims are taking are not in fact Molly/MDMA, more often than not.
"When we see these people in the emergency department and they claim to have taken Molly, we don't pay attention to that word anymore. It's so commonly not MDMA, we just start from square one and say it's some sort of drug abuse."
University President, Michael Roth, has urged students to report where they're getting these drugs from in order to prevent further accidents. "These drugs can be altered in ways that make them all the more toxic. Take a stand to protect your fellow students," he wrote.
Despite expert statements like Navy's, Wesleyan's Office of Public Safety described the situation as a series of "apparent overdoses," and the University's official, student-run newspaper noted the role of "alleged Molly/MDMA" in their headline; this misinformation is part of why the dance scene has developed a bad rap. This was less a case of overdosing and more likely the result of a "bad batch," something outlets must take note of to present the information effectively and educate their audiences; fiasco's such as this one are opportunities for advocates of harm reduction and pill testing to be heard, unfortunately the media has yet to catch on to this. Perhaps they should watch this Toronto Police PSA to get the idea.
Our best wishes go out to the victims and their friends and families. We hope that you all recover from this tragedy and cope well with any proceeding consequences.
[H/T]
WBTW News 13