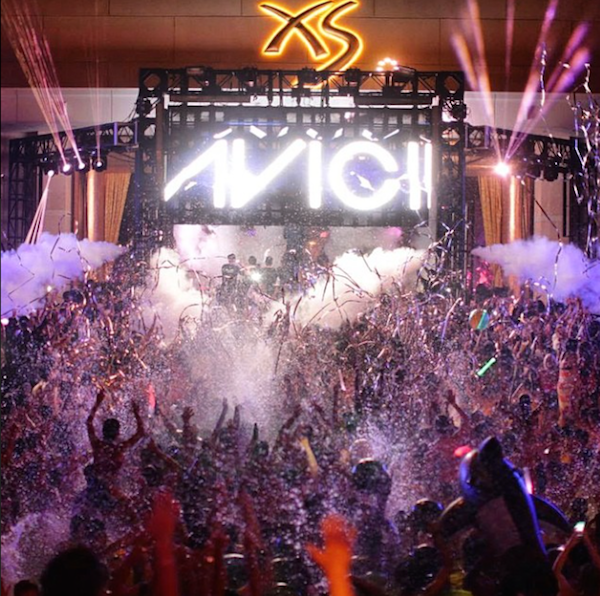 Nightclub & Bar, a website dedicated to nightlife trends and news, recently released their rankings on the top 100 clubs based on revenue generated in 2014. Not surprisingly, the compilation once again confirms Las Vegas as the nightclub mecca with seven spots in the top ten. Looking back at the results last year, it isn't shocking that XS Nightclub, where Diplo, Calvin Harris & Diplo calls home, is sitting at the number one on the chart. In 2014 both XS Nightclub and Hakkasan generated over $100 million in revenue verifying their top rankings. However, revenue generated does not determine if a club is truly number one, though it definitely is a factor.
Among other prominent party cities, Miami makes itself known at the top of the chart, with Story, LIV, and E11EVEN claiming high rankings on the charts. Continuing down the list, one can take notice of Las Vegas overshadowing all of the other cities, which leaves us wondering if any other city on the planet can compete with them. One thing is for sure, with megaclub Omnia underway, Las Vegas precedence as a party city with the top clubs is certainly not going anywhere.
1. XS Nightclub, Encore Las Vegas, $103 million to $105 million

2. Hakkasan, MGM Grand Las Vegas, $100 million to $103 million

3. Marquee, The Cosmopolitan of Las Vegas, $80 million to $85 million

4. Tao, The Venetian Las Vegas, $50 million to $55 million

5. Liv, Miami Beach, $40 million to $45 million

6. Surrender Nightclub, Encore Las Vegas, $40 million to $45 million

7. Lavo, New York City, $30 million to $35 million

8. Story, Miami Beach, $25 million to $30 million

9. Hyde, Bellagio, $25 million to $30 million

10. Lavo, Palazzo Las Vegas, $20 million to $25 million
See the rest of the list for yourself on the official Nightclub page.
Photo Credit: DANNY MAHONEY / XS