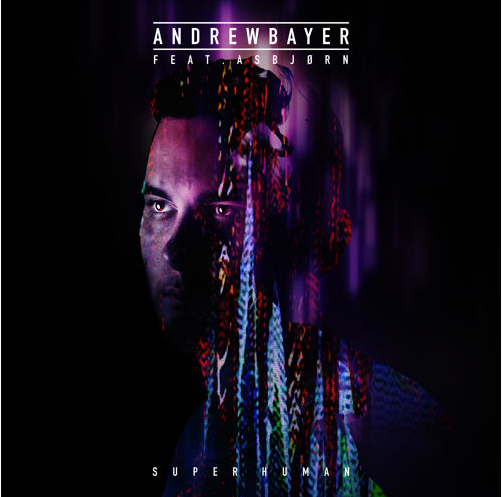 Washington DC's recondite Andrew Bayer has recently announced the second part of his Do Androids Dream tour. The producer who latterly has just started performing live at exclusive and evasive venues has released 'Superhuman', the original forthcoming track off his Do Androids Dream EP which is still in the works. 'Superhuman' was premiered at Above & Beyond's ABGT 100 at Madison Square Garden this past October and has since received mass appraise.
Andrew Bayer's stylistic genre-bending sound will be flawlessly executed in his Do Androids Dream EP which is scheduled to be released April 2 of this year. The producer, who recently played his first ASOT show in Utrecht in February, will cover a wide array of harmonies in Do Androids Dream. The EP features two "very distinct and unique tracks alongside Danish singer-songwriter Asbjørn. Among the two tracks is 'Superhuman'.
'Superhuman' accents deep and vintage progressive consistencies that compliment the big room arioso's and downtempo voltaic sounds all which eulogize Asbjørn's somniferous voice. The track possesses a pulsing bass in addition to melodic breaks which combine to produce a hard hitting yet stunningly beautiful release.
"The Do Androids Dream project is about joining the dots between the different musical landscapes that I have moved in over the past 5 years or so, but also about putting my club sound at the heart of the experience," explains Bayer. "Do Androids Dream Part 1 and Part 2 are very epic and unravel over several minutes… They're essentially clubby progressive tracks. The lead track Super Human with Asbjørn has an indie-sensibility at its heart, but is actually a real peak time anthem in my sets, before Tomorrow Boys explores the glitchy electronica of 'If It Were You, We'd Never Leave,' but blended with the song writing skills of Asbjorn." 
If you did not sign up for the pre-sale information for Do Androids Dream, dates for the second part of Andrew Bayer's North American tour are out now. Ensure to purchase your tickets soon if Do Androids Dream is touching down in a city near you as availability is sure to be fleeting.