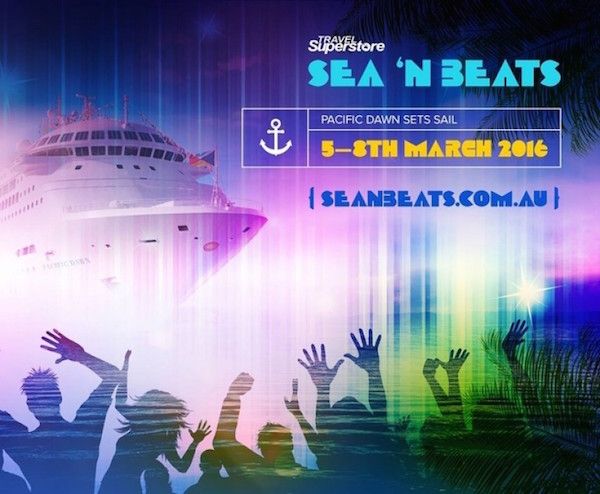 One of electronic music's newest concert-going innovations has to be the global movement of cruise ship festivals. Holy Ship, Groove Cruise, and Mad Decent Boat Party, come to mind first, but those are just a few of the many big boat parties out there. Ever since their conception, multi-day festival cruises have given electronic music fans the ultimate way to listen to their favorite music: in the middle of the ocean, with all the comforts of a hotel style room all wrapped within an exotic, luxury cruise experience.
Thankfully for electronic fans in the land (or sea) down under, Australia is hosting the first festival cruise of its country, Sea 'N Beats. Kicking off on Saturday March 5, 2016, the 18+ cruise ship festival will sail from Brisbane and travel to a mystery island off the Queensland coast and back again over the course of four days and three nights. The ship itself will contain seven stages, but plans to dock for a day on the Queensland coast's mystery island for an "Island Music Festival". The line-up will get announced sometime in mid-March, but organizers are assuring that Sea 'N Beats will boast "the hottest names in electronic and dance music from all over Australia" (cough Flume cough).
Four person cabins start at $960 per person, but are not yet available. To sign up for the mailing list for pre-sale cabin bookings, tickets and VIP packages, visit Sea 'N Beats' official website or get more information on their Facebook page.