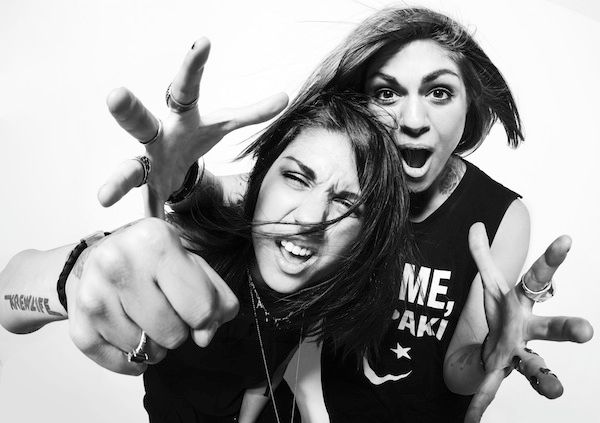 Although they have managed to overcome many obstacles, Krewella just can't seem to catch a break these days. The sisters have been added as a headliner to Summer Camp Festival, which happens to be near their hometown of Chicago, and some attendees are not too pleased about it. After Krewella was announced, a petition popped up on Change.org claiming that they have no right to be on the festival's lineup.
Krewella has not had the best run of public opinion since their apparent ejection of producer Kris Trindl and the creator of the petition is fully aware of that. The description reads as follows:
Why is this important? Because with amazing bands playing this line up we sadly have Big G on this line-up which is enough EDM for us Scampers, but adding on Krewella is a big FUCK YOU to our faces.
As of writing, the petition has 559 signatures with plenty more likely to be added.
Meanwhile, Trindl has released his first solo single today as well as Rain Man. The single, "Visionary", will sound a lot like classic Krewella to listeners. Kris has essentially replaced the sisters with Sirah, who you may know from her vocal work with Skrillex. Listen to the new Rain Man single, which can be purchased on Beatport, below and check out the Krewella petition here.

Judging from this tweet, Yasmine of Krewella seems to have no hard feelings towards Rain Man and is even a big fan of his new single. Let's hope both parties continue to put the ordeal in the past.
Source: EDMChicago